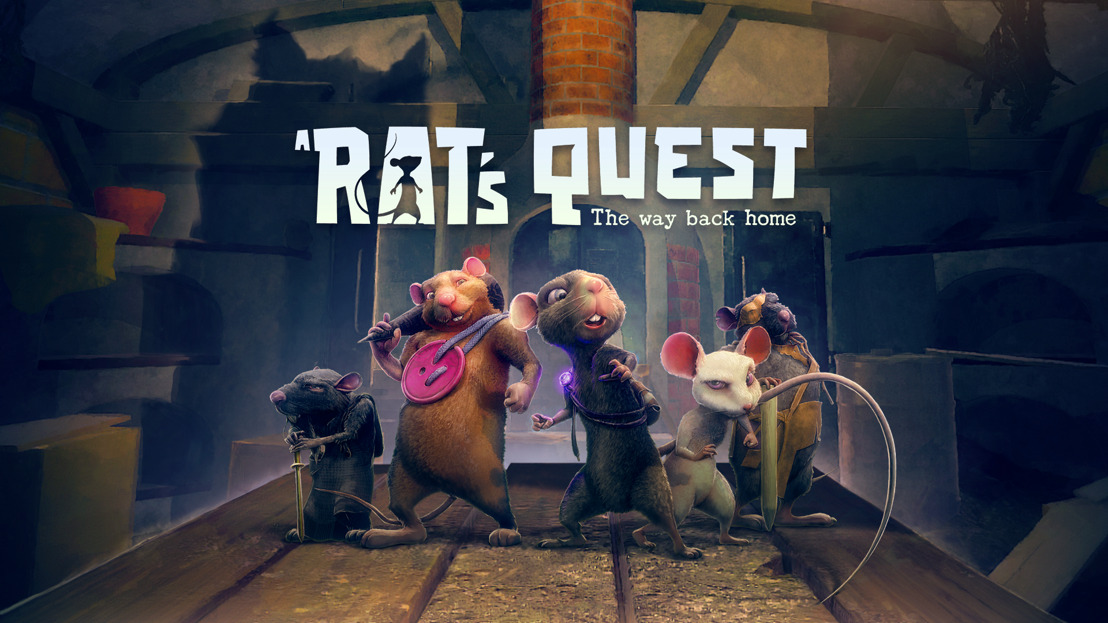 A Rat's Quest - insights from a rodent's perspective
The silence is broken! Publisher HandyGames and Developer The Dreamerians release new footage of the highly anticipated rodent action-adventure.
Mexico City, Mexico / Giebelstadt, Germany, September 27th, 2021
​A lot has happened in the last two years with A Rat's Quest: The Way Back Home. In a newly revealed video Mat the rat, the protagonist of the gorgeously animated and fully voiced action-adventure, gives witness about what really happened to him and how he'll find his true love on his long way back home.
Wishlist A Rat's Quest: The Way Back Home on STEAM here!
Features:
Unique Perspective: Explore a world through the perspective of a small rat.
Rat Mode: Climb, jump, crawl, slither and sneak like a rodent.
Hybrid Gameplay: Feel the narrowness in walls and under the floor by a switching side and top-down perspective.
Tough as Nails: Fight and survive against natural threats and challenging boss encounters.
Popcorn Movie: Enjoy a story full of adventure, drama, and comedy in over 200 cinematics with a full voice-over.
About The Dreamerians:
​The Dreamerians - Gamestudio was formed in 2012 (originally as HaiKuSTUDIO) and is a team of experienced digital artisans. Hailing from Mexico City, they are a small independent game studio working on "A Rat's Quest", for PC and Consoles. As a highly passionate and agile team, they are pouring their hearts and minds into realizing this awesome journey.

​Download our presskit here:
​
​https://media.handy-games.com/A_Rats_Quest/

HandyGames Publisher