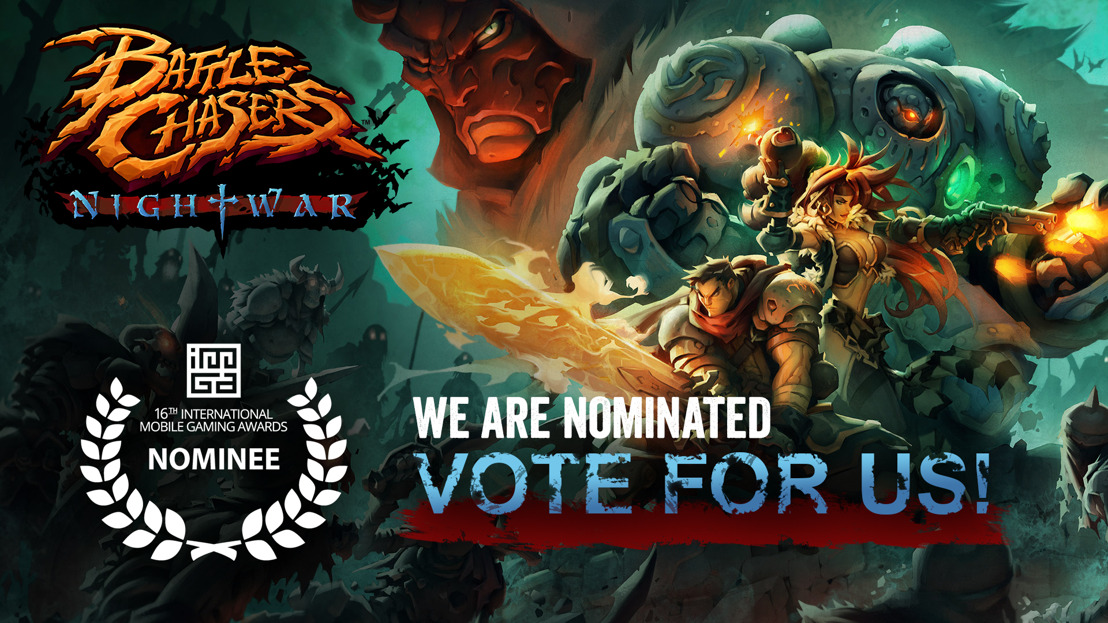 Battle Chasers: Nightwar is globally nominated
It's your choice! Vote for us at the IMGA global Mobile Gaming - People's Choice Awards.
Giebelstadt, Germany, March 12th 2020:
IMGA is AWARDING THE BEST MOBILE GAMES SINCE 2004 and this year we're nominated for the people's choice award!
Choose Your Hero | Battle Chasers: Nightwar
Outstanding visuals alongside more than 40 hours of unique content will give mobile gamers the same experience as their PC and console counterparts. This mobile flagship has it all: 6 unique characters with their individual skill sets and a great soundtrack with fully voiced cutscenes in 7 different languages. Build your adventuring party by choosing three of six available heroes from the classic Battle Chasers comic series, each with unique abilities, perks, items and dungeon skills.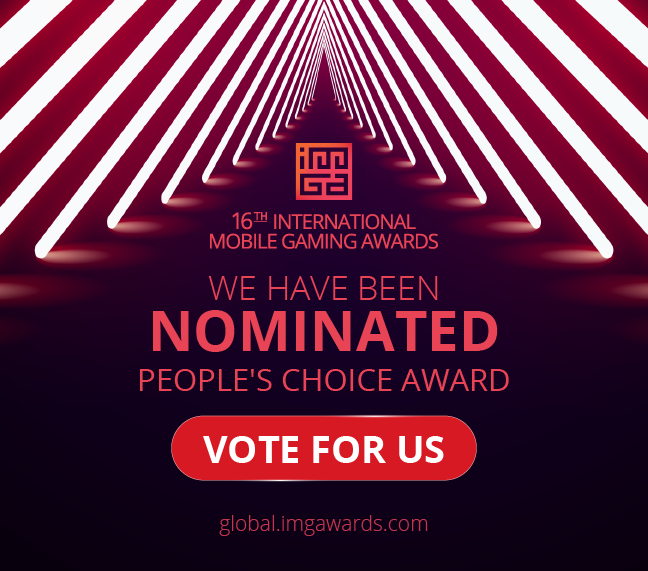 We are the champions
Battle Chasers: Nightwar - Mobile Edition - is already among the winners of one of the most coveted prizes of the international computer and video games industry, winning the gamescom award for "Best Mobile Game".

About Battle Chasers: Nightwar
Battle Chasers: Nightwar is visually based on the successful 90s comic book series of the same name. It plays like a classic turn-based JRPG, while featuring the unique mana overcharge system which opens up a huge variety of strategic options. On top of that, the open world is full of randomly generated dungeons and lined with a thrilling story that will keep players excited for hours on end.
Get it on your favorite device:
​
​For Android in the Google Play Store
​For iOS in the App Store