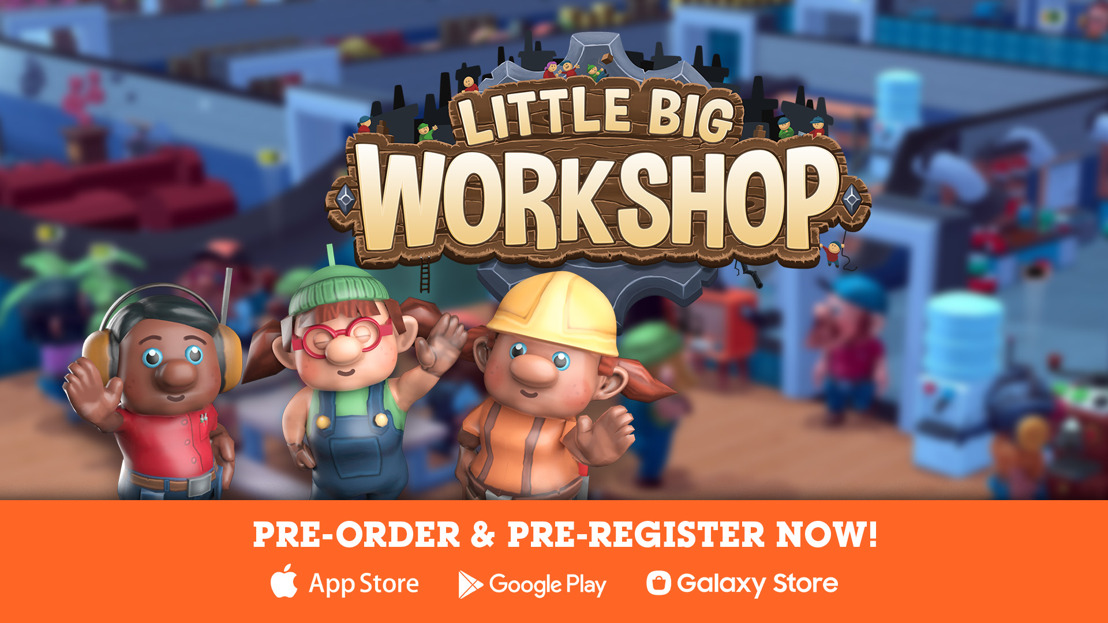 Build Your Own Factory Empire on Mobile Devices
Little Big Workshop is setting up shop on your mobile
Giebelstadt, Germany, May 9th, 2023: Experience the joy of running a tabletop factory in the palm of your hand! Little Big Workshop, the critically acclaimed factory management game, is coming to mobile devices on June 13th, following its successful release on PC and consoles. You can Pre-Order/Pre-Register TODAY! Developed by Mirage Game Studios, Little Big Workshop lets you become a factory tycoon, managing your workers, machinery, and production lines to create a vast array of products for customers.
In Little Big Workshop, you start with a small workshop and gradually expand to a massive factory, with hundreds of advanced products produced each day. You can customize your factory floor, hire and train workers, purchase and upgrade machines, and design efficient production lines to meet your client's demands. With over 50 unique product types built from multiple parts and pieces, no two factories should ever look the same.

Little Big Workshop offers an open-ended sandbox experience, where you can experiment with different materials and production methods to create your dream products. You can supply products to clients and an ever-changing market, as you strive to maximize profits and grow your business. Featuring cute and charming graphics, a relaxing soundtrack, and intuitive controls, Little Big Workshop is accessible to players of all ages and skill levels.
Little Big Workshop will be available for pre-order and pre-register on the Apple App Store, Google Play, and Samsung Galaxy Store starting today, May 9th. The game will launch on mobile devices on June 13th, priced at USD 9.99 / € 9,99 / £ 8.49. Don't miss the chance to build your own factory empire on the go!
Apple App Store | Google Play | Samsung Galaxy Store
---
About Mirage Game Studios
​Mirage Game Studios is a game development company located in sunny Karlstad, Sweden. The company was founded by four avid gamers with roots in the area in collaboration with THQ Nordic during the fall of 2016. The team and the game have grown quite a bit since then, both in scope and capabilities. It currently consists of seven people, a merry mix of game enthusiasts from different walks of life.

HandyGames Publisher