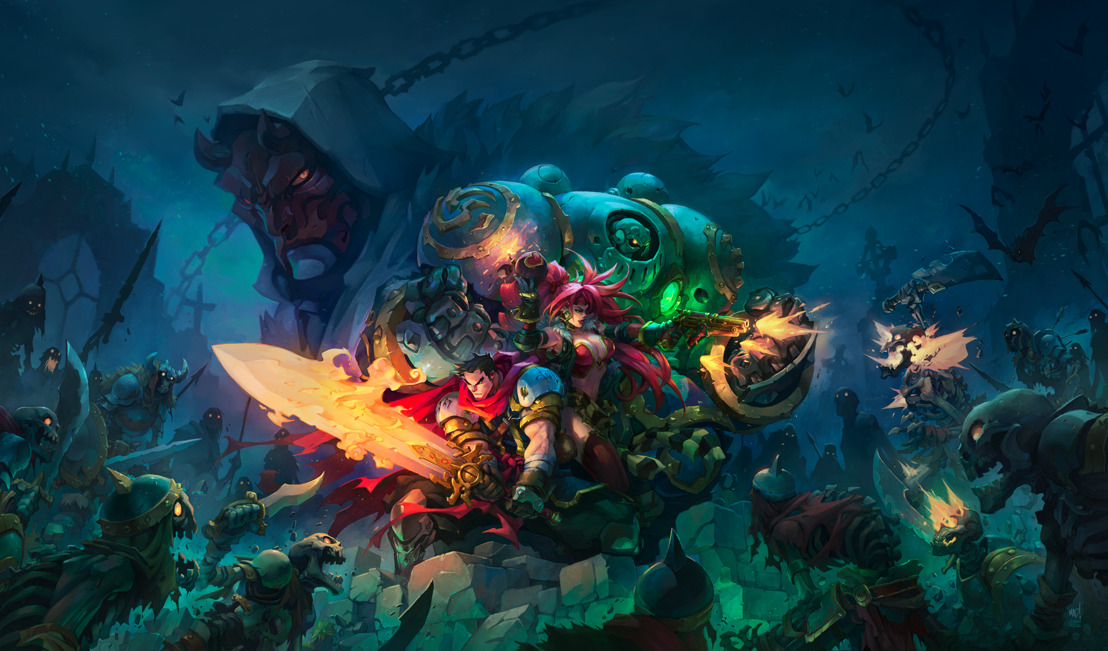 Chase 'em: Pre-Registration for Battle Chasers: Nightwar started
You can now pre-register/pre-order on Android iOS and play in August!
Houston, Texas / Giebelstadt, Germany, June 26th, 2019: The critically acclaimed turn-based RPG Battle Chasers: Nightwar will be available for mobile devices on August 1st, 2019. Publisher HandyGames has started the pre-order / pre-registration on iOS and Android.
Battle Chasers: Nightwar is based on the best-selling comic book series "Battle Chasers" by Joe Madureira and offers about 30 hours of singleplayer campaign-greatness, dungeon crawling, crafting, exploration, demanding tactical battles, tons of monsters, incredible loot and ... fishing! It comes as a 9,99 $ premium game without any in-app purchases, ads or gambling.
Get it on your favorite device:
​
​Pre-registration in the Google Play Store
​Pre-order in the App-Store
About Battle Chasers: Nightwar
​Battle Chasers: Nightwar is an RPG inspired by the classic console greats, featuring deep dungeon diving, turn-based combat presented in a classic JRPG format, and a rich story driven by exploration of the world. It features combat with a unique overcharge mana system and incredible Battle Bursts. Players can explore beautiful, randomly-generated dungeons loaded with traps, puzzles, secrets and loot and an overworld peppered with hidden dungeons, rare bosses and randomly appearing friends and foes. Build your adventuring party by choosing three of six available heroes from the classic Battle Chasers comic series, each with unique abilities, perks, items, and dungeon skills.
​
​PR Contact:

Florian Emmerich PR Manager, HandyGames