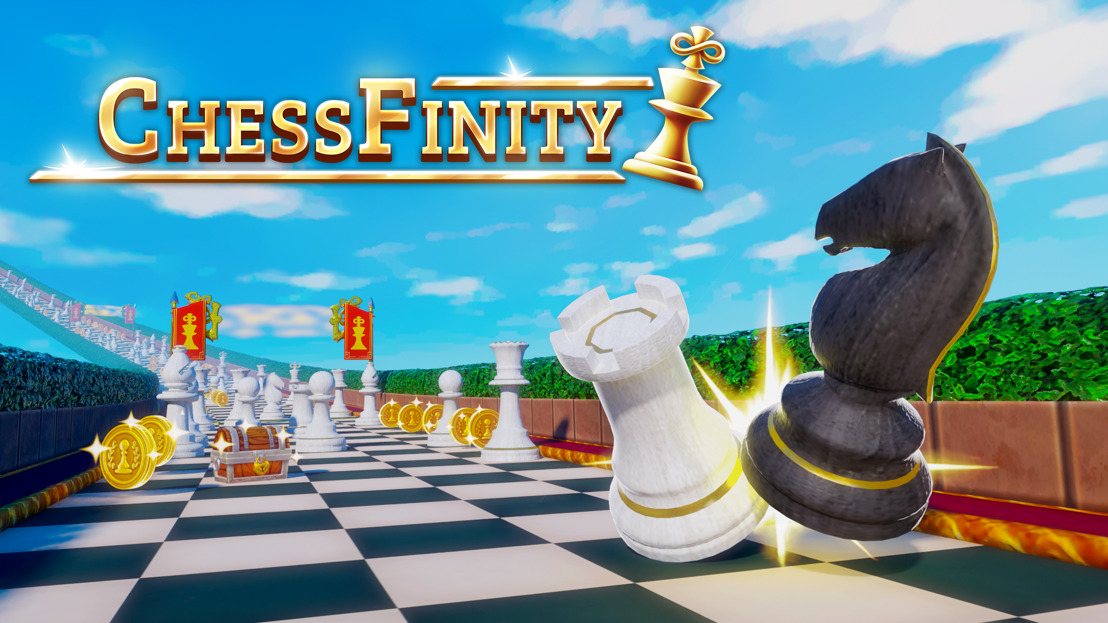 Check and mate. And mate. And mate ...
Chess meets endless runner in new mobile game ChessFinity
Giebelstadt, Germany, May 23rd 2019: Ah, Chess! The game of Kings, a game for noblemen, the strategic masterpiece boardgame. Centuries old, known in all places of the world and never changed. Until now. HandyGames announces ChessFinity, a game that combines the rules and figurines of traditional chess with the thrill of an endless runner.
What makes Chess so interesting? We think it's the number of possibilities you have to take into account, when you play a game. Where will the Knight go to next, can the Bishop hit my Rook over there? We've taken the traditional chessboard and transformed it into a never-ending road to victory. You control one piece from the roster at a time, but you can always swap - from knight to king, from bishop to rook, whatever the situation requires. Try to survive as long as you can and score as many points as possible.
​
​Pre-register now on Google Play:
"ChessFinity is interesting for everyone! Chess players, who are looking for a new twist and want to play while travelling or commuting. And people, who are into mobile games, but haven't checked Chess out yet." says Christoper Kassulke, CEO at HandyGames.
---
About ChessFinity
​ChessFinity retains what makes chess the game of kings, the strategic masterpiece boardgame that has been played for centuries all over the world, and combines this with a new spin on how you as player approach chess. You won't be confronted with an all-too smart AI that keeps on destroying your army nor with an experienced player. In ChessFinity, you'll be confronted with procedurally generated challenges, that get harder and harder but are always beatable. Every time you play, you'll get better and better and leave a high score for others to beat.
​
​During the game, you can always swap to a piece that fits the situation best – of course, the mighty queen has the most movement options, but she can't jump like a knight can. Sometimes, it may be best to sacrifice one of your pieces – we're looking at you, pawn.
FEATURES
Chess with a new twist: an endless runner following the rules of chess.
Quick, thrilling gameplay with an easy-to-learn but hard-to-master approach.
Instant fun, without having played a single turn of chess before, you'll learn while you play the game.
Use power-ups to make your progress easier.
Compete for a worldwide high score!
Earn coins while you play to customize your chess pieces.

Florian Emmerich PR Manager, HandyGames