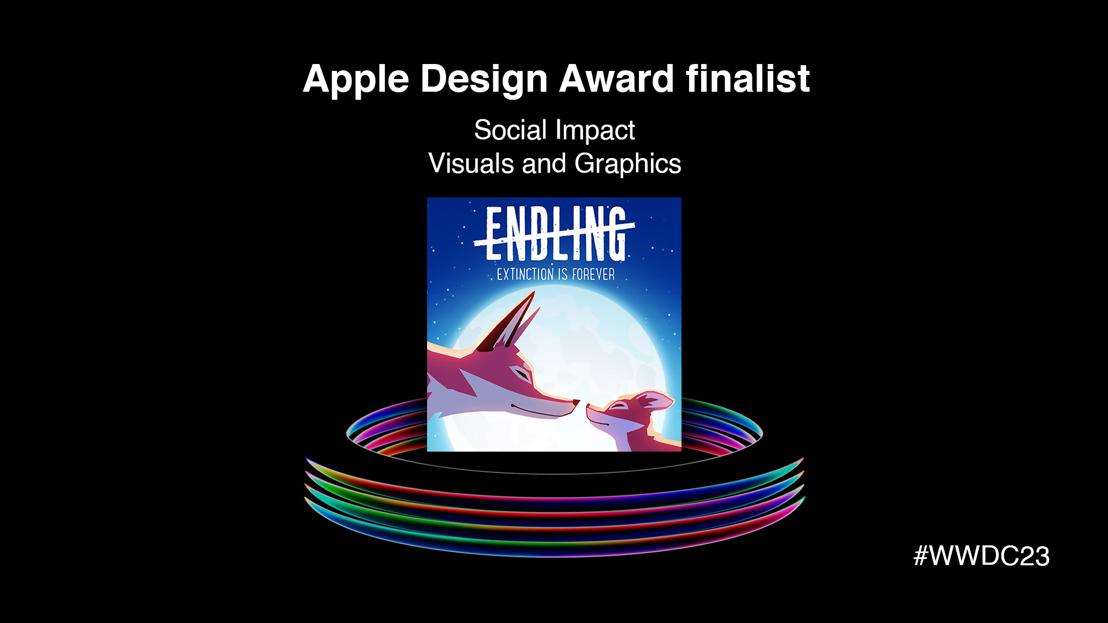 Endling – Extinction is Forever Finalist on Apple
Our little fox family is continuing to make an impact
Barcelona, Spain / Giebelstadt, Germany, 24 May 2023: Creating a game that addresses uncomfortable issues isn't an easy feat. It is riddled with questions of how far can we go, when is it too much, and whether players will love a game that is a highly emotional experience that touches close to home. That is why we are even more thrilled to be nominated for the Apple Design Awards in not just one, but two categories!

Endling - Extinction is Forever has been nominated in the categories of "Social Impact" as well as "Visuals and Graphics". Shining a light on crucial issues in an artistic way, with a stunning stylized visual style is exactly what the Developers from Herobeat Studios had in mind. The excellent port for Apple devices by our HandyGames in-house porting team has done the game and its important message justice and has helped spread the important message even further.
In Endling, players take on the role of the last surviving mother fox on Earth, struggling to protect her three cubs in a world ravaged by mankind. As they explore a devastated environment and hunt for food, players confront the destructive force of humanity and make emotionally taxing decisions in their efforts to save their family. With its engaging gameplay mechanics and immersive storytelling, Endling offers a unique and powerful gaming experience that touches hearts and souls.
Endling - Extinction is Forever is available now on:
STEAM | EPIC Game Store | GOG | PlayStation | Xbox | Nintendo Switch | Google Play | Apple App Store | Samsung Galaxy Store
For more information about the game, please visit https://handy-games.com/games/endling.
Get the Endling – Extinction is Forever press kit here!

About Herobeat Studios
​Herobeat Studios is an independent video game studio based in Barcelona, Spain. The team comprises former colleagues with a wide range of experience in video game development. All team members share a deep concern about environmental issues and animal welfare. This inspired them to join forces and create something meaningful that explores these issues.

HandyGames Publisher