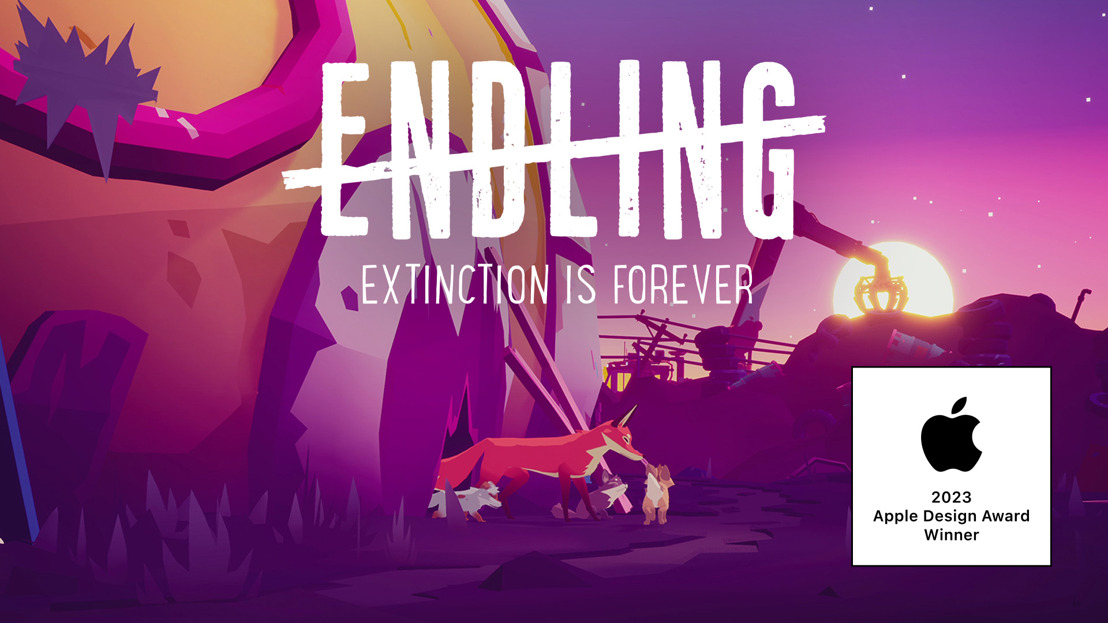 Endling – Extinction is Forever receives Apple Design Award
Endling – Extinction is Forever wins Apple Design Award in the categories "Social Impact"
Barcelona, Spain / Giebelstadt, Germany, 06 June 2023: Being nominated as a finalist in two categories at the Apple Design Awards is already a great honor. However, receiving the award for "Social Impact" for the game Endling – Extinction is Forever fills HandyGames with pride. It is delightful to see a game trying to convey a meaningful story in a visually enticing art style getting to take the stage in front of a global audience.

Endling – Extinction is Forever – originally created by Herobeat Studios – takes place in a plausible near future. Humankind has altered the biosphere to the degree that makes it harder and harder to sustain animal and plant life. Even humans struggle to breathe. In this horrendous quasi-apocalyptic scenario, you – as the player – take control of the last mother fox in this dying world. You are now fighting for survival, not only your own but the survival of your cute, clumsy cubs who depend on their mother to bring them food.
By touching on this sensitive subject matter and presenting it with creative and stylized visuals, Endling has managed to engage a multitude of players and jury members. The fact that Endling has received an award at the Apple Design Awards today shows that its experience is not compromised on mobile and is just as impactful as it is on PC and console.
For those who have gotten curios, Endling is currently up to 90% off on the Apple App Store.
For more information about the game, please visit https://handy-games.com/games/endling.
Get the Endling – Extinction is Forever press kit here!

About Herobeat Studios
​Herobeat Studios is an independent video game studio based in Barcelona, Spain. The team comprises former colleagues with a wide range of experience in video game development. All team members share a deep concern about environmental issues and animal welfare. This inspired them to join forces and create something meaningful that explores these issues.

HandyGames Publisher