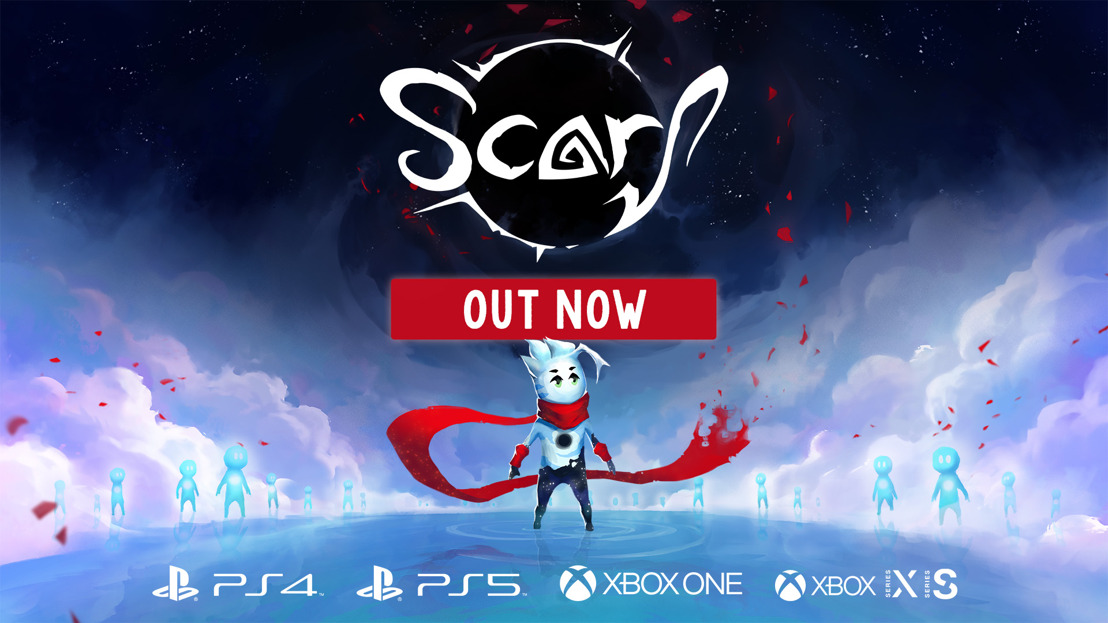 Get a SCARF for your console today
The cute 3D puzzle platformer is available NOW for Xbox and PlayStation
Salamanca, Spain/Giebelstadt, Germany, July 6th, 2023:
Summer has just started and Winter is still a few months away, but today is the time to get SCARF for your Xbox or PlayStation! Embark on an atmospheric and emotional journey with your trusty companion, a dragon-shaped scarf, and find out what it means to be a hero.

What does it mean to be a hero? Is it to fulfill your destiny or is it to rebel against it? Scarf is an exciting single-player 3D puzzle platformer that blends the idyllic reflectiveness of a walking simulator with a 3D platform game to offer an allegorical journey through three beautiful worlds. Will you discover their secrets? And at what price?
Now, kick back, relax, and experience a rich world with unexpectedly deep narrative lore. All of this is wrapped in a peaceful, family-friendly package.
Always remember that you are never alone
​As soon as you are born into the gorgeous world of SCARF, you are accompanied by a magical creature that has the ability to shape-shift. As a seemingly ordinary scarf, it wraps around your fragile avatar. It needs your help, finding its home and its mother. Follow the souls who stole the keys to the portal back home. During your adventures in SCARF, you will have to solve all kinds of increasingly complex puzzles, overcome daunting obstacles and discover gorgeous new places by using a wide variety of interesting mechanics. Do not fear the puzzles and challenges as the game mechanics are quite forgiving. Take your time, ease your breath, and immerse in this wild world.

Features:
A journey for all ages with multiple narrative levels

Beautiful scenarios

A stunning art style

A mysterious polymorphic scarf in the shape of a dragon

An alternate ending awaits players who explore every nook and cranny of the world

Adaptive orchestral music

A magical world with a legendary mythology

Exploration, puzzles, and platforms that make for an adventure worth remembering
SCARF is available now for $9.99/€9.99 on PlayStation and Xbox. It has previously only been available on PC via Steam, Epic Games Store, and GOG. For more information, follow @Handy_Games on Twitter or join the community on Discord, and check out the official SCARF website.
About Uprising Studios:
Uprising Studios is a small game developer from Spain, founded in 2017. SCARF is not only the first game of the magnificent seven people from Salamanca but also their dream of making a wholesome, peaceful platformer coming true.

HandyGames Publisher