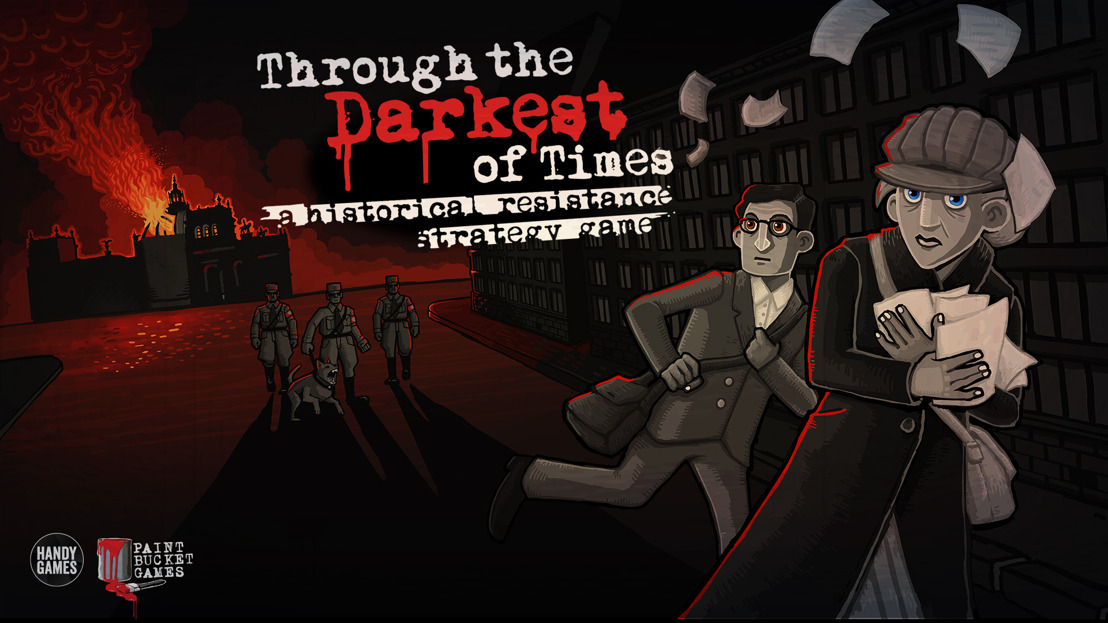 Make a stand, make a difference!
Through the Darkest of Times will be released on Steam today
Berlin / Giebelstadt, Germany, January 30th, 2019: One unforgettable announcement on January 30th, 1933, exactly 87 years ago today, ushered in what turned out to be one of the darkest times in human history: "Hitler is Chancellor!" Take a stand against the Nazi regime and lead a civilian resistance group Through the Darkest of Times.
As a historical strategy game, Through the Darkest of Times covers the entire time from Hitler's seizure of power 1933, up until Germany's unconditional surrender 1945. Adhering to historical accuracy, the game will display the swastika, a symbol which is anti-constitutional in Germany and only allowed to be portrayed in individual cases where it serves a relevant contextual purpose. That is exactly the case here! The game challenges the players to experience everyday situations as they could have happened – and sometimes did – during the time and make decisions in accordance with their conscience. In Germany, Through the Darkest of Times received a USK 12 rating, allowing the game to reach the younger generation of players that will shape the society of the future.
Through the Darkest of Times will be available on Steam starting January 30th, 2020 9 AM PST / 6 PM CET ​ for USD 14.99 / € 14.99 / £ 13.49.
About Through the Darkest of Times:
​Through the Darkest of Times is a historical resistance strategy game. Its focus lies on conveying the grim mood of the period and the very real struggles of average people living in the 3rd Reich. Historical accuracy means that a small group of resistance fighters will not change the outcome of the war, nor will they prevent all of the Nazi's atrocities, but they will certainly do everything in their power to save as many lives as they can and inhibit the fascist system whenever possible.
Features
Experience the Darkest of Times in 4 chapters

Fight for freedom, weaken the regime and lead your resistance group

Plan activities, find collaborators and try not to get caught

Feel the weight of responsibility as you make difficult decisions and face the dire consequences

Beautifully illustrated expressionistic scenes and events
Through the Darkest of Times is developed by Berlin-based Studio Paintbucket Games and will be published by HandyGames, a THQ Nordic family member. The game will be released on January 30th, 2020 for PC and MAC.
About Paintbucket Games:
​Paintbucket Games was founded by two ex-AAA developers, Jörg Friedrich and Sebastian St. Schulz, to be able to make more relevant games. They met at YAGER, while making Spec Ops The Line, and also worked together on Dead Island 2, Dreadnought, Albion Online, Drakensang, Yager (the game), Desperados 2 and others.
Both have been making games for more than 14 years and have worked 10 of those years together. Since 2018 they are being published by HandyGames and the size of the TTDOT team has since increased in size.

HandyGames Publisher