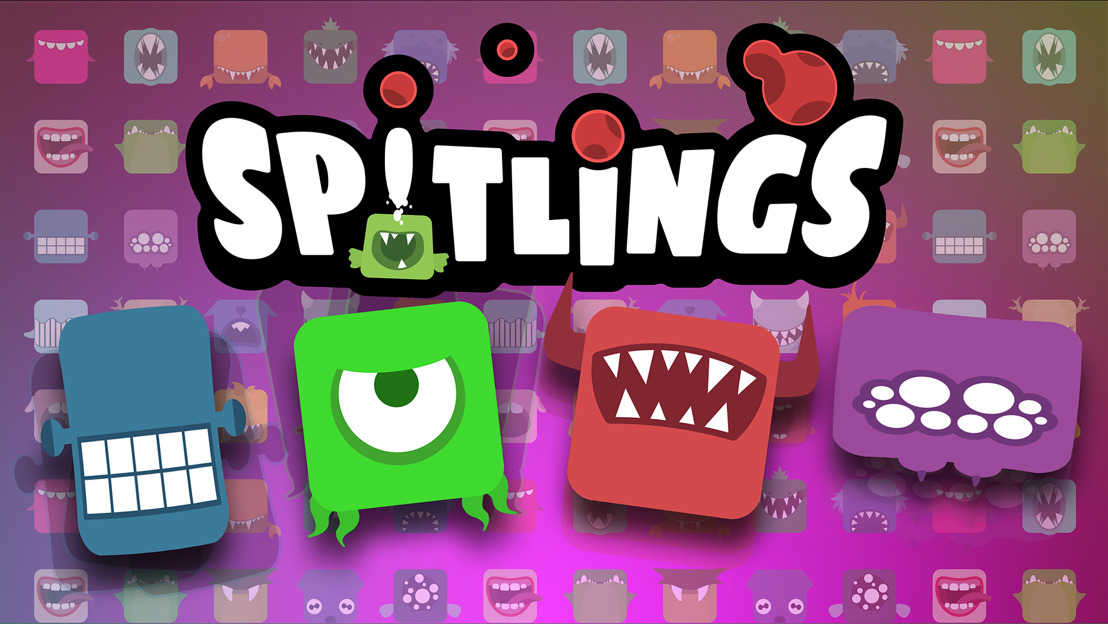 Multiplayer mayhem 'Spitlings' will premiere on Google Stadia
Spitlings will mark HandyGames' first release on Google's new cloud gaming platform.
Mountain View, CA / Giebelstadt, Germany, November 26, 2019: As Google opens the gates to their highly anticipated gaming service Stadia, HandyGames joins the party with a blast of a game: Spitlings, the coop multiplayer arcade fun, will celebrate its first release on the new platform. Stadia, a cloud-based gaming platform, allows players to instantly experience games directly on their devices, without an additional console.
Developed by Massive Miniteam, based in Cologne, Germany, Spitlings offers scream-at-your-friends multiplayer fun in a tough-as-nails modern take on hardcore arcade classics. You take control of a Spitling, a charming rectangular creature with teeth it can spit and use to jump! The goal of the game is to clear each level of all bubbles, by popping them with your spit. Each level presents a unique challenge and can be played solo or with up to four players, however, there is a catch: If even one player fails, all have to start over.
Spitlings is a cute but hardcore Arcade game that's made to be played with friends. Over a hundred levels to start with will make sure, you never run out of challenges. Keep playing to unlock new music tracks, new characters to play with and new visual themes for certain levels. The multiplayer is cooperative to the full extent: If one player fails, everyone has to restart the level. Prepare for a lot of shouting.
Features
Classic hardcore gameplay meets modern design sensibility

Action-packed, highly engaging, scream-at-your-friends multiplayer fun

If one fails, all restart: It's co-op with all the outrage of versus on top

Play a 100+ level Story Mode with cutscene animations

Beat the clock to unlock 30+ themes and characters

Play by yourself or with up to 3 friends in Co-Op multiplayer
About Massive Miniteam
Founded in 2017, Massive Miniteam is an experienced group of game developers and designers who have worked on games that have been released on Steam, PS4 / PSVR, Xbox One, iOS, Android, Vive, Oculus Rift and Gear VR. Massive Miniteam resides in the Cologne Game Haus in ... you guessed it: Cologne, Germany.

Florian Emmerich PR Manager, HandyGames