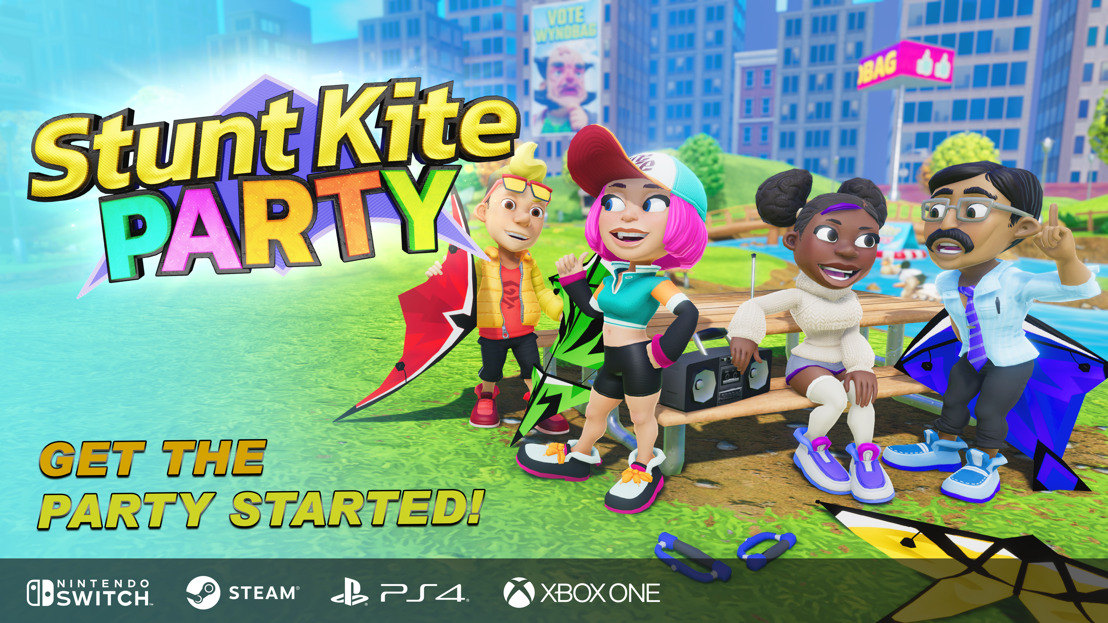 Pretty fly for a Kite Guy: Stunt Kite Party coming to PC, PS4™ and Xbox One today
Get the party started!
Giebelstadt, Germany, June 7th 2019: After a tremendous take-off on Nintendo Switch™ in December 2018, Stunt Kite Party is now flying high to all other platforms. Stunt Kite Party allows up to 4 players to compete in a thrilling and fast paced competitive adventure above the clouds. Master various challenging levels against your friends or AI-controlled Stunt Kite Pilots and be victorious in ten unique game modes. Or discover the single player story campaign, where it is your job to get rid of "No Flying Zones" for Kites.
​
​Watch the Trailer on YouTube:
Download all assets from our: MEDIA SERVER
Stunt Kite Party is developed and published by HandyGames. It is available now for PC (€9.99 / $9.99 / £7.99), Xbox One (€9.99 / $9.99 / £8.39) and PlayStation®4 (€9.99 / $9.99 / £8.39) and Nintendo Switch™ (€9.99 / $9.99 / £8.99)
Get Stunt Kite Party ​ for Xbox One: https://tinyurl.com/StuntKitePartyXbox
​Get Stunt Kite Party ​ for PlayStation®4: https://tinyurl.com/StuntKitePartyPS4
​Get Stunt Kite Party on Steam: https://tinyurl.com/StuntKitePartyPC
​Get Stunt Kite Party for Nintendo Switch™: https://tinyurl.com/StuntKitePartySwitch
​
​The latest news from HandyGames? Follow us on social media:
​
---
About Stunt Kite Party
​Stunt Kite Party is an easy to learn but hard to master party game for up to four players. In ten different game modes, players compete against each other. Game modes include controlling your kite while carrying a bomb and knocking your opponents out of the sky, avoiding being shot down by an alien space ship or stealing honeycombs from a bee. What mode you want to play? Up to you. Either you enter a predefined tournament, or you can create your own challenges for you and your friends. You have different characters to play as, different skins, a variety of kites to unlock and a story mode if you want to play alone.
FEATURES
Exciting story mode

10 challenging game modes

Compete in predefined or custom tournaments

Single and multiplayer matches with up to 4 players

4 idyllic levels to kite

Unlock additional characters, kites, and skins

Florian Emmerich PR Manager, HandyGames