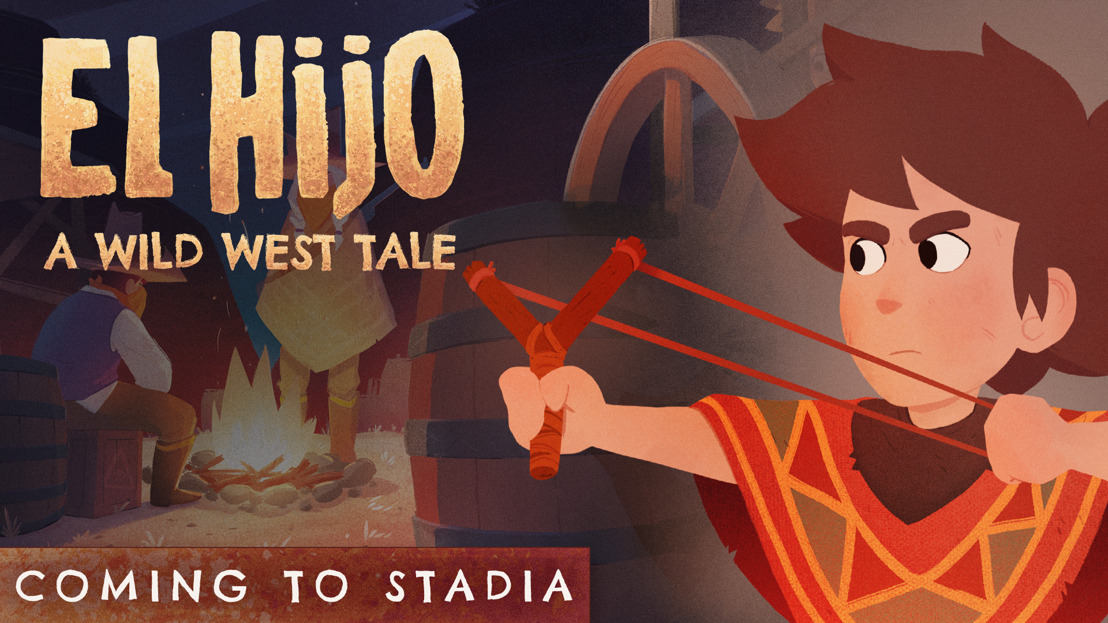 Sneak and peek towards Stadia
El Hijo - A Wild West Tale is coming to Google Stadia!
Berlin, Germany / Giebelstadt, Germany, July 9th, 2020
What would you do as 6-year-old kid, who must flee from violent outlaws in the Wild West? Violence is not an option! So you hide in the shadows and sneak around, and inspire other children on your way to freedom.
​
​Equipped with a slingshot, stones, and tricky toys, used to distract and disarm enemies you will make your way through dark monastery corners, parched deserts, and lawless boomtowns while you discover a world full of suspicious monks, dangerous bandits, and mischievous desperadoes.

Excitement without violence? Can this work?
​Yes, it can! Hiding in the shadows without being spotted while a bandit is standing right next to you, just waiting to catch you - that will get your heart racing! Think carefully about your next step but act quickly!
Check out the gameplay Teaser here:
Using the shadows to his advantage is the core element of the game, as the young hero will often have to hide. Various twists on familiar mechanics are often a product of the challenging and increasingly dangerous environments that the 6-year-old must traverse to reach his ultimate goal.
Download our Presskit for El Hijo - A Wild West Tale here:
​https://media.handy-games.com/ElHijo/
Features:
Survive in the Wild West with the cleverness of a young hero

Explore dark monasteries, deserts and boomtowns in a spaghetti-western world

Merge with the shadows to hide from the lawless

Solve playfully tricky environmental puzzles

Use a playful arsenal of tactical toys to bypass and distract diverse desperadoes

Inspire other children to join you on the path to freedom

Enjoy the gripping storyline of a brave son searching for his mother
---
About El Hijo - A Wild West Tale
The journey begins when a farmer and her son are attacked by bandits who raze their farm to the ground. The mother decides to leave "El Hijo" at a secluded monastery in order to protect him. However, "El Hijo" decides that the monastic life is not for him and decides to escape. El Hijo - A Wild West Tale is a non-violent stealth game. Violence is instead exchanged with the mischievous, playfulness of a young child. Shadowplay is in the core of the game and "El Hijo" will often have to hide. Without needlessly adding new mechanics, the gameplay is extended naturally, as variations of existing mechanics are gradually introduced and then combined with each other to increase the challenge. These twists on familiar mechanics are often a product of the varied, increasingly dangerous environments that he must traverse to reach his ultimate goal: finding his mother.

HandyGames Publisher