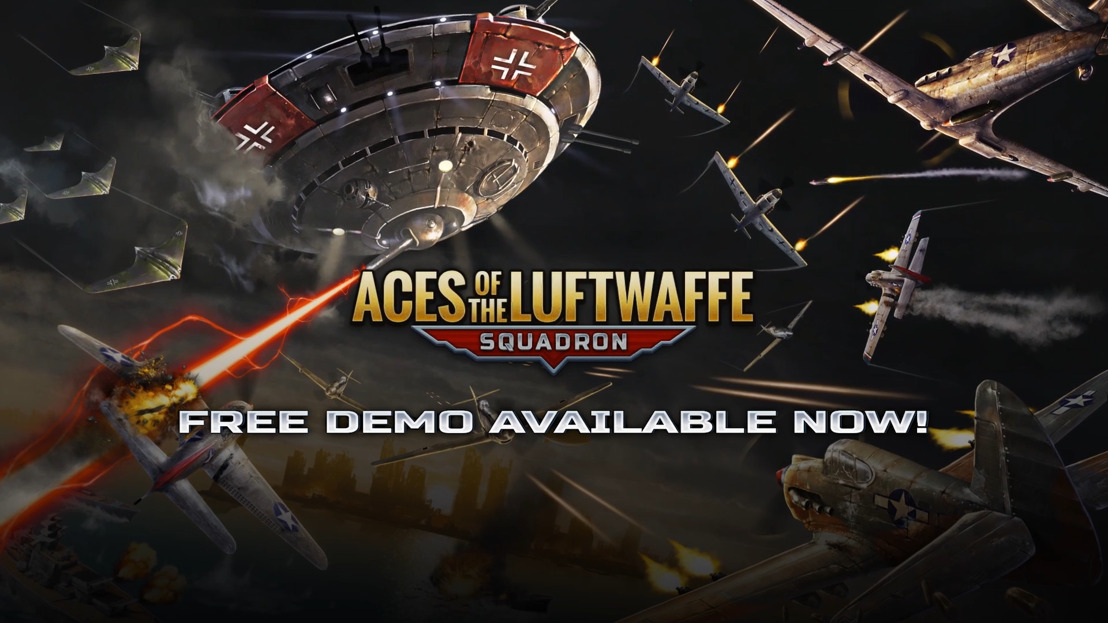 Try to Conquer the Skies!
Aces of the Luftwaffe Squadron gets a demo on Nintendo Switch ™ today
Giebelstadt, Germany, April 26th 2019: The critically acclaimed bullet-hell Shoot 'em up Aces of the Luftwaffe gets a free demo on Nintendo Switch™ today. It features a full new level, made for showcasing the core features of the game. Take the challenge and try to master it in just 15 minutes. You'll take command of a squadron of brave american fighter pilots, trying to defend the United States against a surprise attack from a secret german commando - the Aces of the Luftwaffe! Can you stop them?
Download the demo in the Nintendo Game Store:
---
About Aces of the Luftwaffe Squadron
​AOTLS is an action-packed Shoot'em up game. It features a campaign with a fully voiced narrative. Experience 25 ​ levels, defeat waves of enemies, take on six epic bosses and upgrade each of the unique characters in your squadron via personal skill trees. But don't go to war alone! Experience the thrilling storyline with up to three friends in an epic 4-player local co-op battle.
Action packed shoot-'em-up with explosive special effects

Captivating storyline with fully voiced characters

Epic co-op multiplayer for up to four players

25 levels and exciting missions

Six ​ spectacular boss fights

Skill trees with ​ individual abilities for each wingman

Challenging achievement system

Creative haptics for gameplay and cutscenes

Epic, movie-like orchestral soundtrack

Florian Emmerich PR Manager, HandyGames