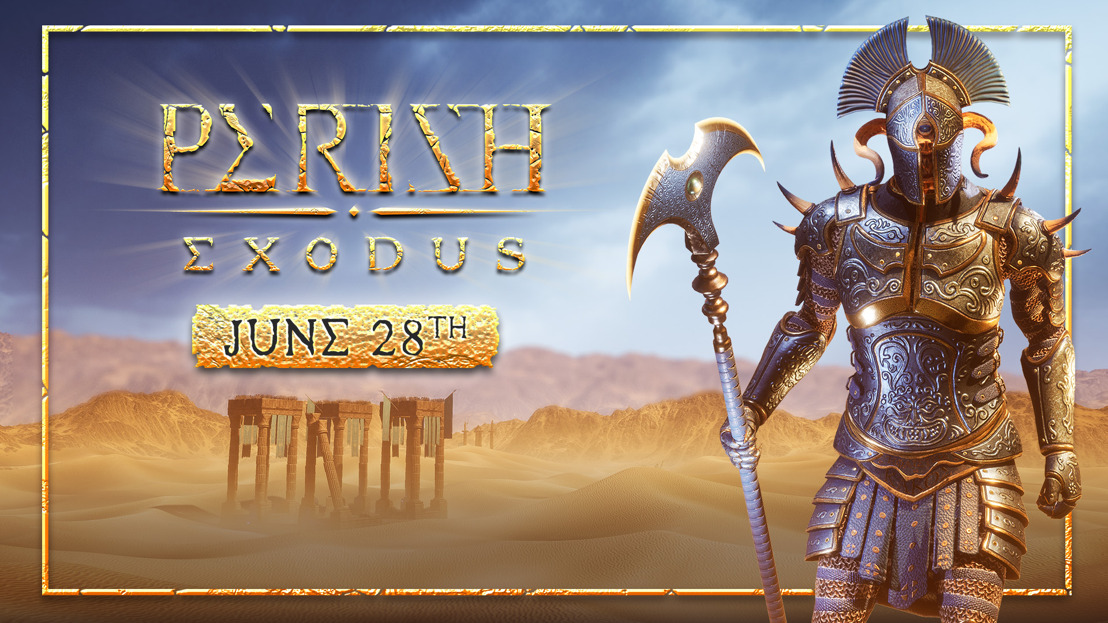 Turn your back on Elysium, PERISH: Exodus is coming
A FREE content update for all loyal underworld explorers is heading your way!
Giebelstadt, Germany / Brighton, UK – June 14th, 2023 – The lovely ITEM42 developers, know exactly what the dedicated player base of their mythology-inspired first-person solo and co-op shooter really want: FREE STUFF! So apart from continuing to iron out bugs and improving the experience they have prepared a special treat for those who have been battling to escape the underworld.
Face the new challenges of PERISH: Exodus a completely free content update that exists alongside the main campaign, on June 28th. Turn your back briefly on Elysium to explore the Winds of the Anemoi: four unexplored realms filled with terrific remixes and augmentations of existing weapons, fiendish enemies and boss fights that are even bigger and more devilish than those in the main campaign.

Meet with Prodromos the Scout, an agile ally who will guide you through four biomes filled with new environmental dangers: searing desert sunshine, blisteringly cold glaciers, toxic effluvia, and tempestuous storms. With the help of the Scout, gather the four shattered pieces of the Aegis Shield, assemble them in the Foundry of Vulturus, and challenge an ancient legend to a clash of immense proportions.
Features:
Four new realms to explore and survive

Four new Weapons, like the Pyrius Launcher, a hefty grenade-launching cannon, or a unique offensive shield that reflects the pernicious laser beams of your ranged foes.

Take your new weapons into the main campaign for a serious firepower upgrade and reach the afterlife more readily than ever before.

Scour the lands of the four winds for hidden chests containing advanced weaponry.
PERISH is available now for $19.99/€19.99 on PC via Steam, Epic Games Store, and GOG. For more information, follow @ITEM42 and @Handy_Games on Twitter, join fellow souls on their way to Elysium on Discord, and check out the official PERISH website.
About ITEM42
ITEM42 is a development studio headed by brothers Regan and Bret Ware from Brighton, UK. The duo strives to make unique and inspiring game worlds using their years of programming and art experience from clients as diverse as ISG and Spotify to Jaguar Land Rover. PERISH, the studio's first project features an original heavy metal soundtrack to perfectly pair with the game's dark, mythological universe.

HandyGames Publisher