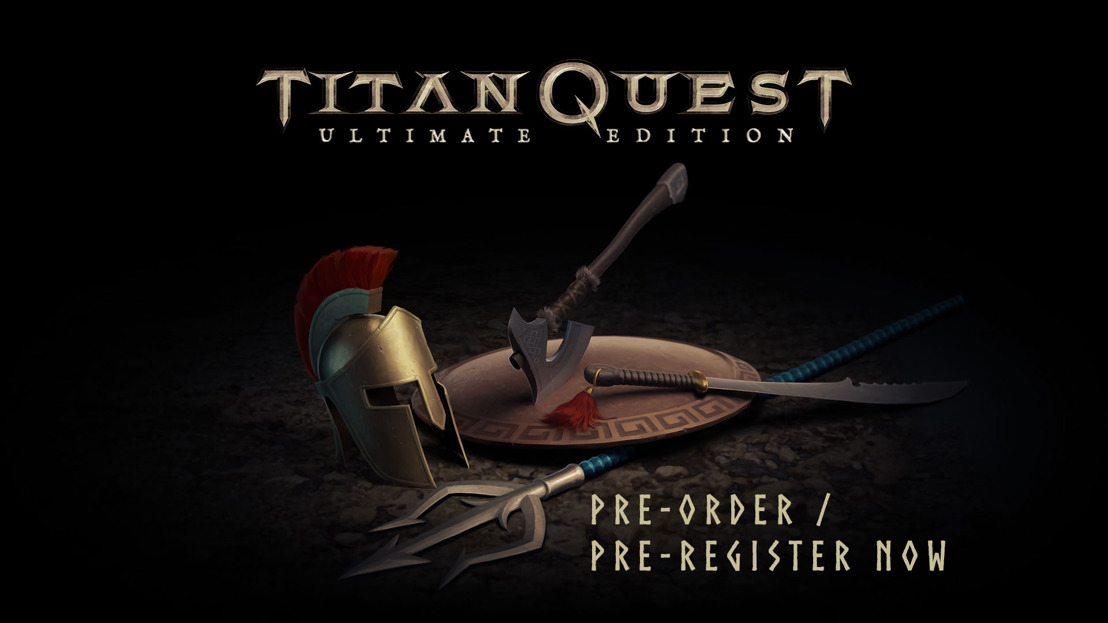 Unleash Your Inner Hero
Titan Quest: Ultimate Edition - Now Available for Pre-Order and Pre-Register on the Apple App Store and Google Play!
Giebelstadt, Germany, November 14th, 2023: Gamers, brace yourselves for a legendary adventure! Today, we are thrilled to announce the upcoming release of "Titan Quest: Ultimate Edition," the most comprehensive and immersive version of this classic RPG, which has been enchanting players since 2006.
In this epic journey through the world of antiquity, players can create their own heroes and forge a glorious path through history. What sets this release apart from any other? It includes the base game and ALL currently available DLCs, making it the Ultimate Edition of Titan Quest.

Dive into the heart of this immersive experience by exploring the following remarkable DLCs:
Immortal Throne:
Traverse from the swamps of the Mediterranean to the depths of Hades, confronting formidable challenges and discovering untold treasures.
Ragnarök:
Embark on a new adventure in the uncharted lands of northern Europe, where fresh enemies, powerful bosses, and hidden treasures await your heroic presence.
Atlantis:
Set sail on a perilous journey beyond the edges of the known world, and unveil the secrets of the mythical kingdom of Atlantis.
Eternal Embers:
Answer the call of the East as you face a demonic threat ravaging the lands, revealing a new 11th mastery, countless new bosses, exotic beasts, weapons, gear, and exciting game mechanics.
The latest DLC not only extends the gameplay but enriches the experience with new features and content, making Titan Quest: Ultimate Edition an unmissable adventure for both new and seasoned players.
Whether you're a loyal fan of the series or a newcomer to the world of Titan Quest, this is your chance to embark on a legendary odyssey. With the Ultimate Edition, you can immerse yourself in a world of epic proportions, where your destiny is yours to shape.
Titan Quest: Ultimate Edition is available for pre-order on the Apple App Store and for pre-registration on Google Play starting today, November 14th. The game will launch on mobile devices on November 28th, priced at USD 24.99 / € 24,99 / £ 20.99. Be part of history, and become the hero you were destined to be!

HandyGames Publisher