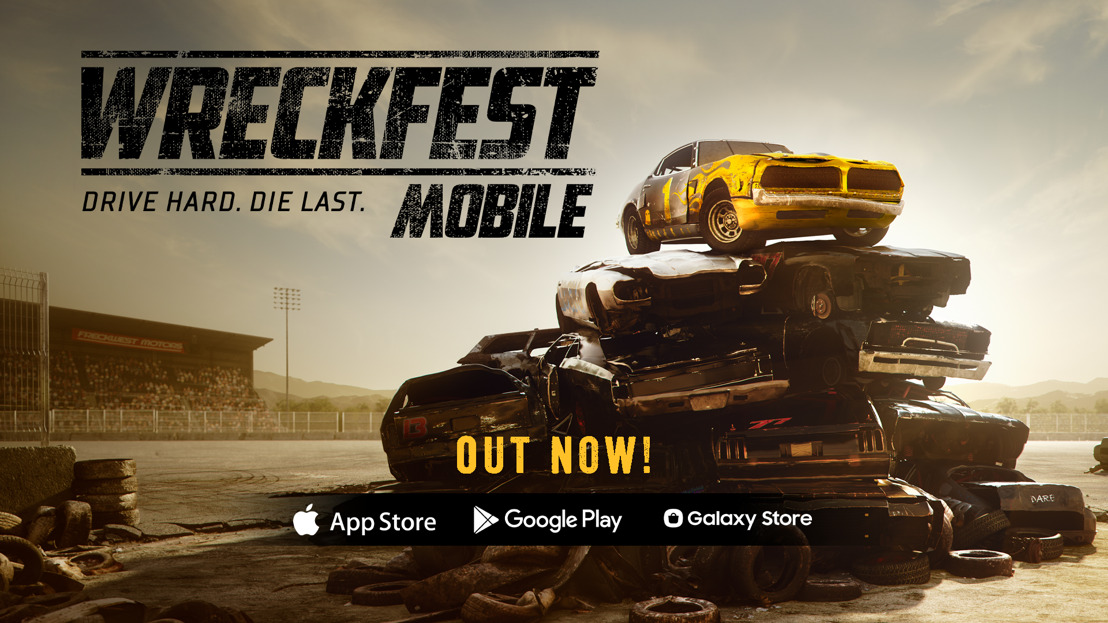 WRECKFEST Mobile // Out Now!
Wreckfest Mobile is available now on iOS & Android
Giebelstadt, November 16th, 2022
​All is fair in love and Wreckfest! Originally published by THQ Nordic and freshly ported to iOS and Android by HandyGames, Wreckfest is available starting today on the AppStore, Google Play Store, and Samsung Galaxy Store.
Get wrecked the right way!
Buy Wreckfest today and join the gas-guzzling, fender-bending carnage for only $9.99! This premium game contains no pay-to-win elements or advertisements. The in-app purchases on offer are the DLC packs featuring unique vehicles, just like the console and PC versions.

Drive hard. Die last.
Experience the fast computing power and furious physics of a game – only thought possible on dedicated high-powered machines – on the screen of your mobile device!

​Wreckfest is a destruction-derby-style racing game featuring soft-body damage simulation, intricate gameplay dynamics, in-depth vehicle upgrading, and customization. Compete in both demolition derbies and more conventional, but nonetheless carnage-driven track races. Unlock new rides, create custom events, and challenge your friends in the local multiplayer mode playable across iOS and Android platforms.
Features:
80 customizable vehicles (49 without DLC)

45 race tracks with different variations

Realistic physics and destruction

Tournament mode with alternating challenges

Local multiplayer and up to 24 cars on the track

Enjoy all the content you are used to from PC and consoles optimized for your mobile device

Controller support

Customizable in-game UI to fit your device and preferences

Gyroscopic steering option
Get the WRECKFEST mobile presskit here!

Constantin Fuchs HandyGames