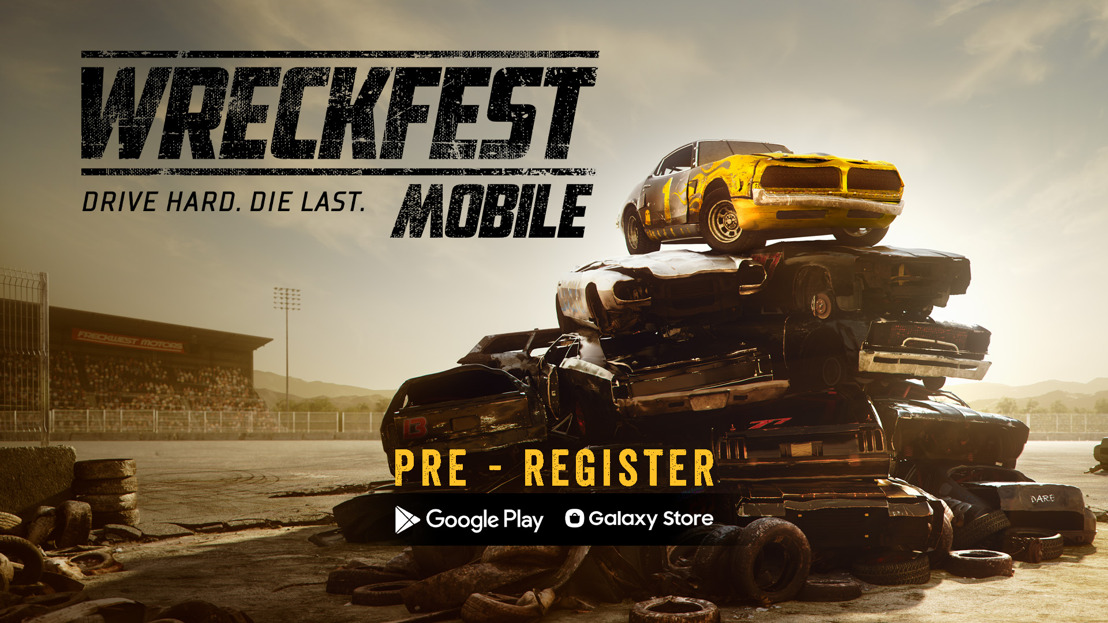 WRECKFEST mobile - coming sooner than you might think!
Publisher HandyGames announces Pre-Register open for the mobile version of the classic arcade action racing game.
Giebelstadt, 18th August 2022
​Gimme fuel, gimme fire, gimme that which I desire! Only 5 days after international publisher and developer HandyGames' surprise announcement of WRECKFEST mobile you can pre-register this gaming pearl on Google Play Store and Samsung Galaxy Store!
Go full throttle wherever you go!
Now it is your turn to pre-register this neck-breaking, dust-eating, sheet-metal-bending mayhem for your mobile device!
App Store is coming very soon!

Are you at Gamescom? You can play the game in Hall 10.2 Indie Arena Booth!
Drive hard. Die last.
Experience the fast computing power and furious physics of a game – only thought possible on dedicated high-powered machines – on the screen of your mobile device!
Features:
Awesome vehicles and classic muscle cars from the 80s.

Meaningful customization

Realistic physics and destruction

Challenge modes

Local Multiplayer

Enjoy all the content you are used from PC or consoles optimized for your mobile device

Controller support
Get the WRECKFEST mobile presskit here!

Bernhard Richter PR Manager, HandyGames