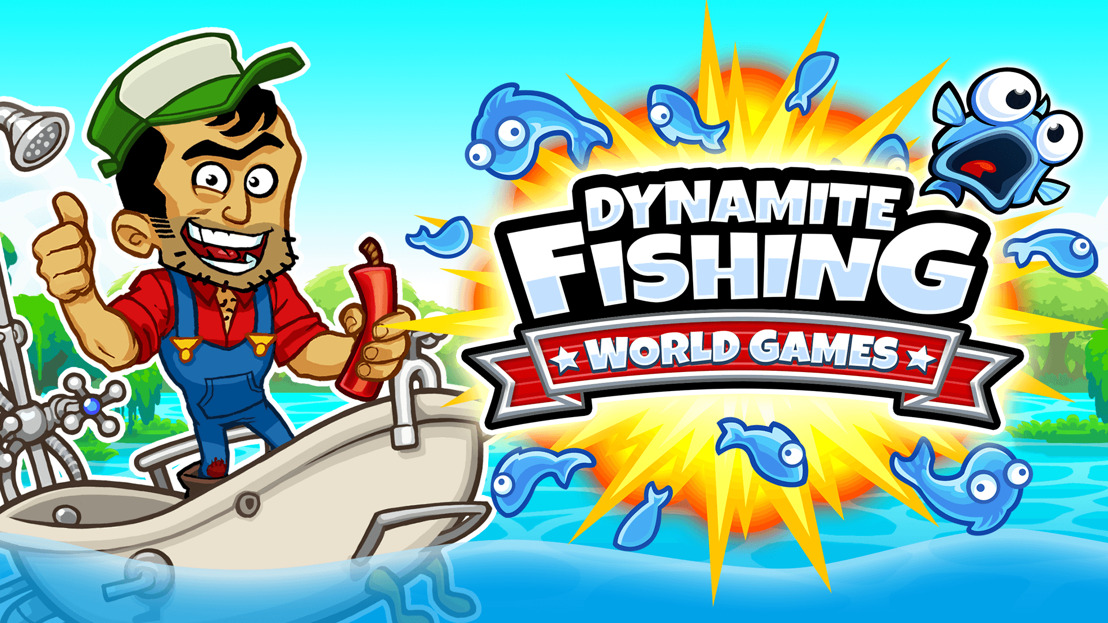 All you want for Christmas ... is Fish!
Dynamite Fishing - World Games out today on Nintendo Switch™
Giebelstadt, Germany, December 21st 2018: Fish is a traditional dish for Christmas. And imagine, you are a sterotype Redneck with approximately 27 children to feed, it will take you until new year's eve to catch them all with a fishing rod. Your solution: Dynamite Fishing! This funny action-packed arcade game is out today on Nintendo Switch™!
Developed and published by HandyGames, Dynamite Fishing: World Games is available now for Nintendo Switch™. The game is sold digitally for and SRP of 9,99 $ USD // 9, 99 €.
DISCLAIMER: We at HandyGames absolutely love fish! This is why we would never hunt them nor do we support Blast Fishing - which is illegal in many countries and states. But we wanted to make a fun and crazy video game. So don't worry: Our fish never die, they respawn!
---
About Dynamite Fishing - World Games
​WARNING! All fish in this game are trained stunt fish! Do not attempt to re-create or perform the same or similar stunts at home …your goldfish will not enjoy it!Join the fun in this wild fishing action and rush across the seven seas. Fly fishing is boring! Grab your guns and explosives and let's catch some fish REDNECK STYLE! Forget about idyllic ponds, or beautiful coral reefs. Dynamite Fishing – World Games will ship you to the best fishing spots all over the globe including an awesome jungle adventure! Choose your favorite characters and boats, explore the most daring scenarios and catch as many fish as you can.
Awesome fishing action with unconventional warfare

More than 10 boats with epic equipment to choose from

Loads of outfits and accessories for 5 crazy characters

Many different exotic scenarios with multiple level variations

Vast variety of fish to catch

An arsenal of exceptional special weapons to use

Unique super powers for each character

Mighty upgrades for boats and angler

Competitive matches against virtual opponents to rank up in the league table