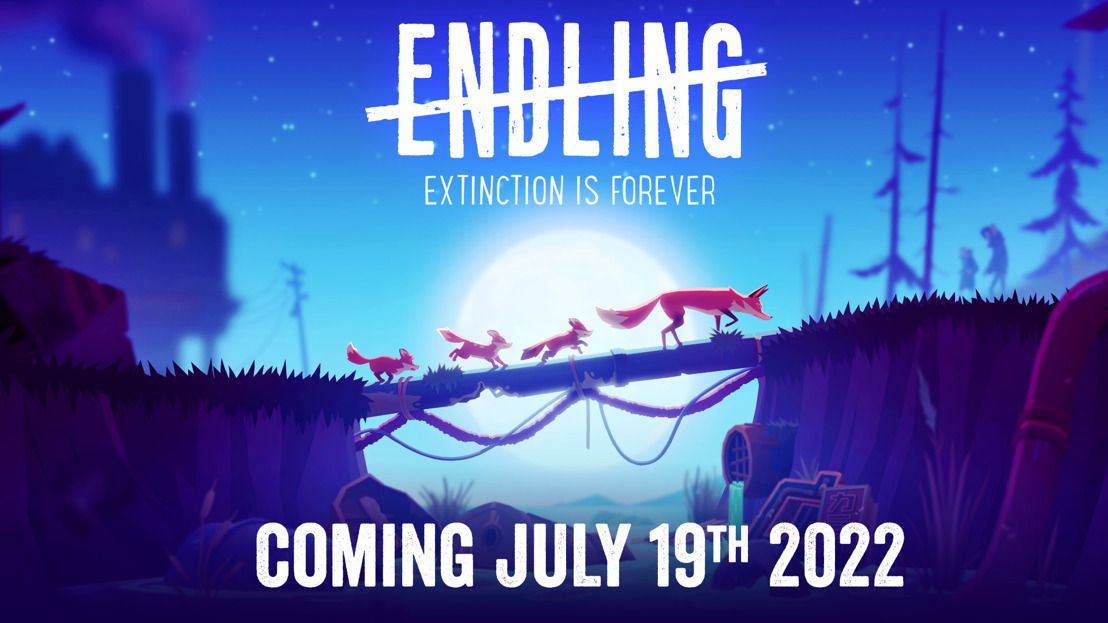 "Endling - Extinction is Forever" release date confirmed!
Extinction might be forever, but the waiting for a release date certainly is not.
Barcelona, Spain / Giebelstadt, Germany, 2nd June 2022
​We promised you an awesome "Endling - Extinction is Forever" - and we promised it very, very soon. Well, we at HandyGames tend to fulfill our promises.

The confirmed release date for "Endling - Extinction is Forever":
July 19th, 2022
And, as we also tend to up the ante, we will give you a steep pre-order discount!
Save 10% off the final retail price of $ 29.99 | € 29.99 | £ 24.99 if you order right now! This offer won't last forever, though.
"Get Endling - Extinction is Forever" now on:
Microsoft Store: https://www.microsoft.com/store/productid/9p42dsxnccdg
PlayStation Store: https://store.playstation.com/concept/10001440
Nintendo Store: https://www.nintendo.co.uk/Games/Nintendo-Switch-games/Endling-Extinction-is-Forever
Steam: https://store.steampowered.com/app/898890
GOG: https://www.gog.com/game/endling_extinction_is_forever
Epic: https://store.epicgames.com/en-US/p/endling-extinction-is-forever
Additionally, you can get a boxed retail version of the game, ideal for collectors. We use a more eco-friendly cardboard box with fewer plastics for the PC-version. ​
​The boxed version will be available for PC, Xbox One, Nintendo Switch, and PlayStation4.

​Order your box on Amazon!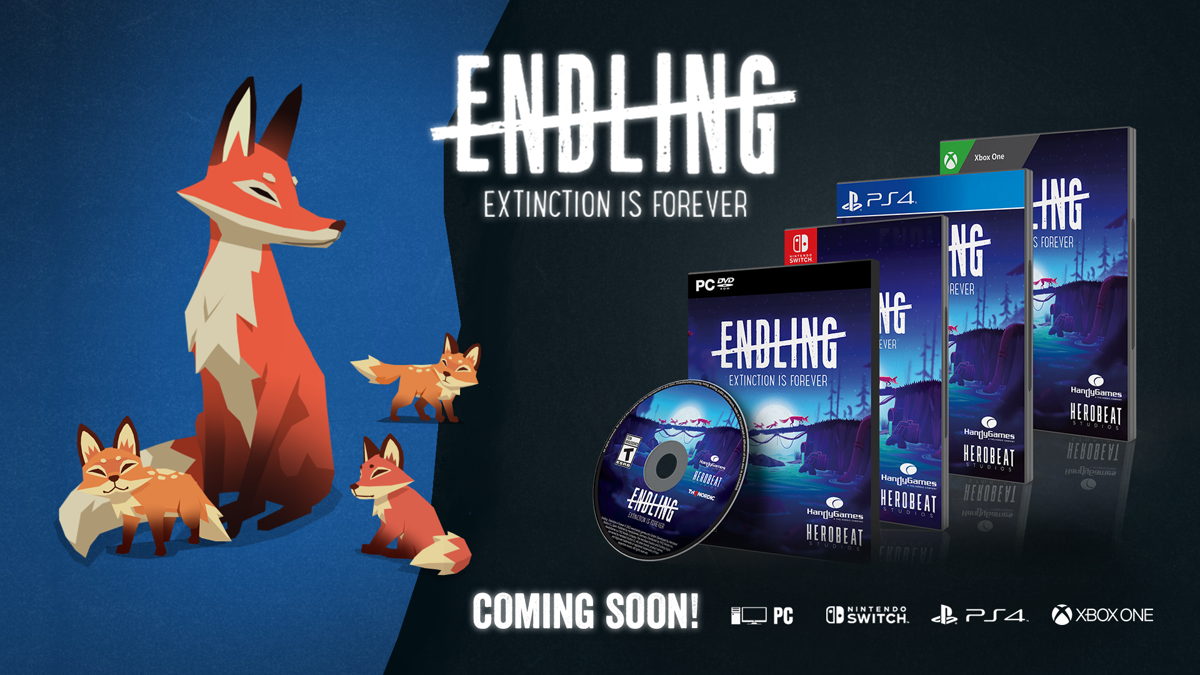 Humanity is to blame
Coming June 5th is also World Environment Day - a perfect reminder for us that we need to stop destroying the planet. As you can very well imagine, the core idea behind "Endling - Extinction is Forever" is its ability to teach something to its players by providing them with new knowledge, presenting pressing problems, and raising awareness in a unique way.

"Endling - Extinction is Forever" confronts the player with elements of environmental change as a part of its narrative. No one is safe from extinction – and humanity is to blame. The game has the potential to reinforce and increase some facets of environmental consciousness by visualizing the impact of human activity on ecosystems in a novel way.
Features:
Explore devastated environments based on real current issues.

Hunt other animals to feed your cubs and avoid becoming the prey.

Put your survival instinct to the test and get involved in emotionally taxing decisions.

Find new shelters to be safe from natural and unnatural threats

Care for your kits, feed them, and teach them new skills to make them less vulnerable.

Survive.
Get the "Endling - Extinction is Forever" presskit here!
About Herobeat Studios
Herobeat Studios is an independent video game studio based in Barcelona, Spain. The team is composed of former colleagues with a wide range of experience in video game development. The team members share a deep concern about environmental issues and animal welfare. This inspired them to join forces and create something meaningful that explores these issues.

Bernhard Richter PR Manager, HandyGames