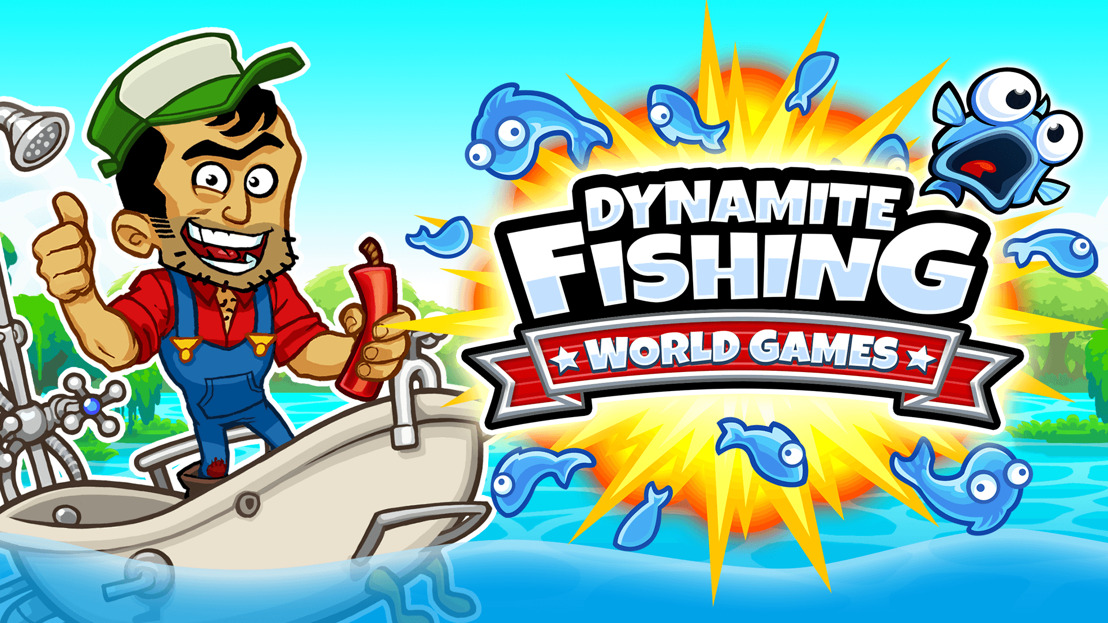 Fish are friends, not food. But: Dynamite Fishing coming to Nintendo Switch™
All fish in Dynamite Fishing are experienced and professionally trained stunt Fish
Friday, 14 December 2018 — Giebelstadt, Germany, December 14th 2018: Fish. Fish are part of the Axis of Evil™, didn't you know that? Of course not, as the Government does not want you to know. But it's your duty as a loyal citizen to protect the other fine folks from this underwater menace. And that's why you have to put on your darn boots, get on your g******* boat and blow that varmint fish out of the water! Yeehaw!
Developer and Publisher HandyGames is happy as a puppy with two peckers, to announce Dynamite Fishing: World Games comin to Nintendo Switch™ on December 21st 2018. The game will be available digitally for 9,99 $ USD // 9, 99 €.

Your goal in this absolutely-not-taking-itself-serious-game is to mash the buttons on your Switch to throw dynamite, bombs, guns, freezing grenades and even an Atomic Bomb and kill as many fish as possible. The game is snug as a bug on Nintendo Switch, so even some younguns can compete with each other in the multiplayer mode when hunting for better weapons, better boats or crazy new characters. You can actually be the Grim Reaper!

DISCLAIMER: We at HandyGames absolutely love fish! This is why we would never hunt them nor do we support Blast Fishing - which is illegal in many countries and states. But we wanted to make a fun and crazy video game. So don't worry: Our fish never die, they respawn!


About Dynamite Fishing World Games
WARNING! All fish in this game are trained stunt fish! Do not attempt to re-create or perform the same or similar stunts at home …your goldfish will not enjoy it!

Join the fun in this wild fishing action and rush across the seven seas. Fly fishing is boring! Grab your guns and explosives and let's catch some fish REDNECK STYLE! Forget about idyllic ponds, or beautiful coral reefs. Dynamite Fishing – World Games will ship you to the best fishing spots all over the globe including an awesome jungle adventure! Choose your favorite characters and boats, explore the most daring scenarios and catch as many fish as you can.

Florian Emmerich PR Manager, HandyGames