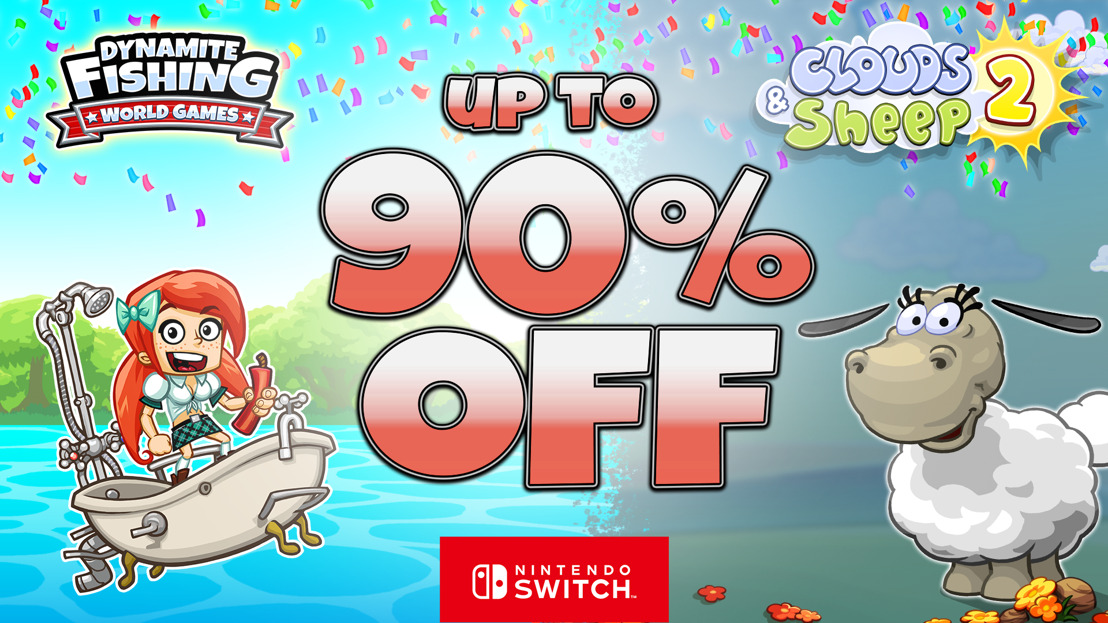 Happy Birthday to you!
HandyGames turns 19 and celebrates with a heavy discount
Giebelstadt, Germany, April 18th 2019: 19 Years ago, three young men had a dream about making games for mobile devices and started their own company. Starting with less than 10 Kilobyte big games in 2 colors and with only a few beep sounds as a score, the company is now publishing complex and beautiful games for all platforms.
To celebrate it's 19th birthday, HandyGames offers a big discount on two of its most popular games on Nintendo Switch™: Clouds & Sheep 2 is 90% off from April 18th until April 25th so you can get it for less than a dollar! Dynamite Fishing is going absolute crazy in North America - users can get it with a 99% discount or in numbers for only 9 cent! As ​ Europe is more expensive, we can only offer 90% off here, sorry folks!
Get the games now in the Nintendo eShop:

Florian Emmerich PR Manager, HandyGames
​