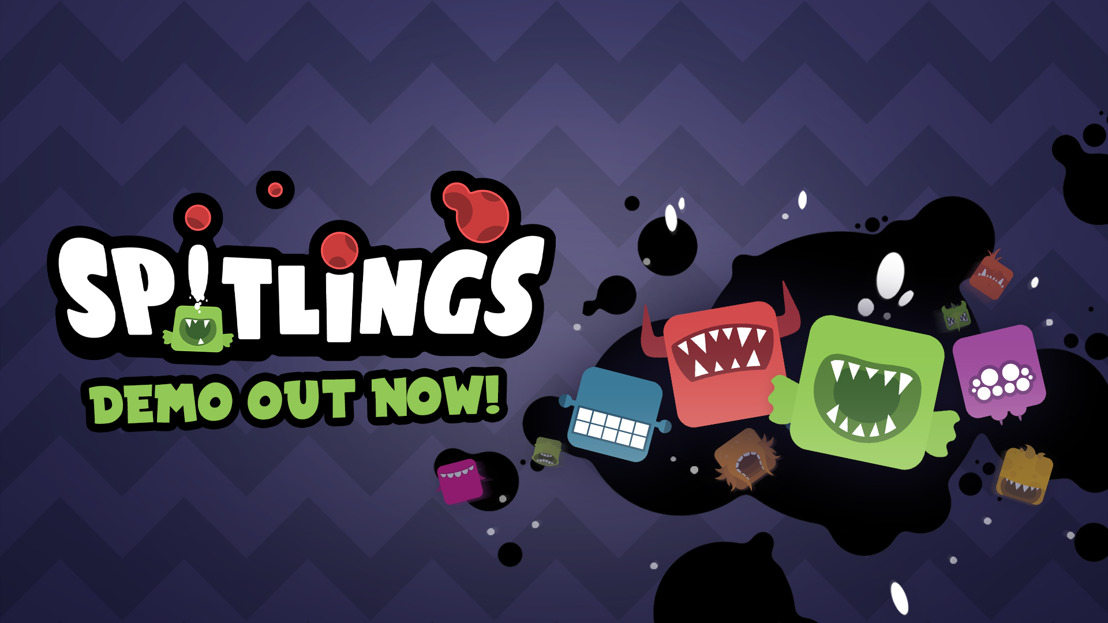 Hard, harder, Spitlings!
Better be prepared with the Demo! For free & out now!
Cologne, Germany / Giebelstadt, Germany, June 16th, 2020:
​Spitlings is a multiplayer game that takes cooperation seriously: If one player fails, everyone restarts the level together. Better be prepared with the free demo which is part of the Steam Summer Festival!
About the demo:
Spit and jump alone or together with your family & friends to beat some pre-selected stages of the storymode! If that's not enough try your best at each level's B-side, offering hardcore challenges for those who dare! Experience all the fun with your personally unlocked Spitling and train for the full Spitlings game coming up pretty soon!
​
​Download the demo here:
10 REASONS WHY
Over 100+ different Spitlings, retro mode and so much more to experience!
​Here are 10 reasons to wishlist now and play Spitlings!
Live on Steam
Set your alarm, save the Steam link, tell your friends and check out our live stream tomorrow! Our developers from Massive Miniteam will be LIVE on Steam this Wednesday at 7 p.m. CEST with exclusive insights!

Put it on your Wishlist or try out for free on Steam
About Spitlings:
Once You Spit, You Can't Quit!
​Spitlings is a chaotic action arcade game for one to four players. It puts you in control of the titular Spitlings: charming rectangular creatures with teeth they can spit at bubbles or use to jump! Your goal is simple, but hard to achieve: Get rid of all the bubbles bouncing around the screen! Prepare for intense moments and a lot of shouting, as you and your friends will beat level after level by the spit, uhm, skin of your teeth. Always keep an eye on your limited supply while you jump out of the way of the bouncy bubbles and try to split them. Beat the time challenge of each level to unlock its harder B-side version, plus even more playable Spitlings and color themes!
Full Game Features
Classic hardcore gameplay meets modern design sensibility

Play by yourself or with up to 4 people in co-op

Action-packed, highly engaging, scream-at-your-friends multiplayer fun

If one fails, all restart: It's co-op with all the outrage of versus on top!

Play 100+ levels and beat the clock to unlock the challenging B-side versions

Unlock 70+ themes and 100 playable Spitlings in the story campaign

Experience the story through carefully crafted interactive comic strips

Increase the chaos with the mutators in party mode
About Massive Miniteam
Founded in 2017, Massive Miniteam is an experienced group of game developers and designers who have worked on games that have been released on Steam, PS4 / PSVR, Xbox One, iOS, Android, Vive, Oculus Rift and Gear VR.

HandyGames Publisher