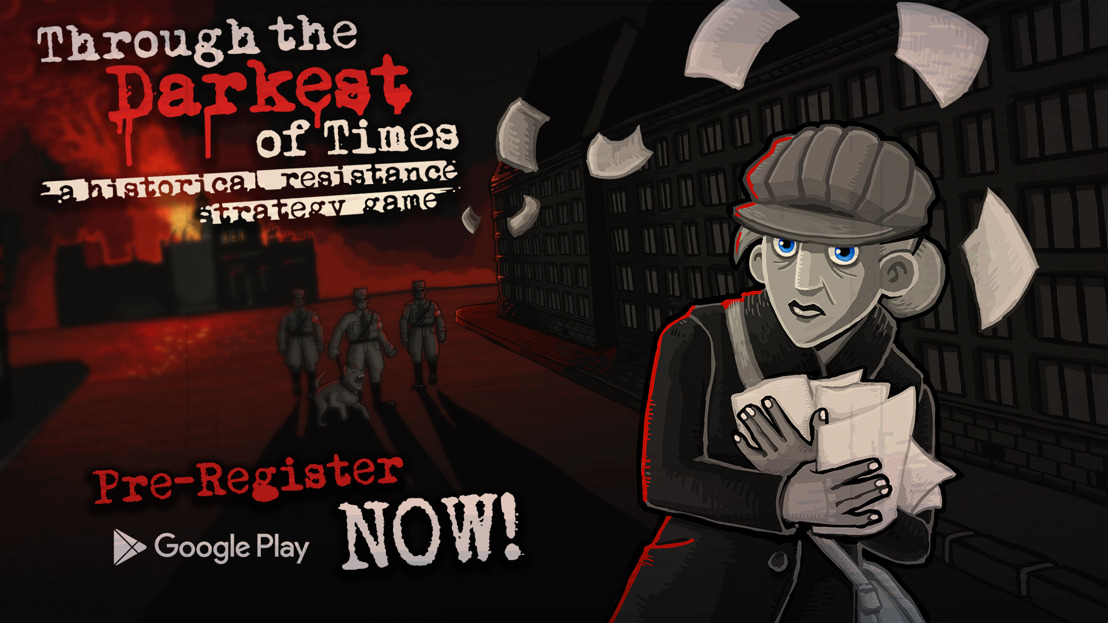 Join the Resistance!
Pre-Register on Android for Through the Darkest of Times available NOW (iOS coming soon)
Berlin, Germany / Giebelstadt, Germany, April 21st, 2020: Fight a fascist regime and lead the resistance from your mobile device.
The resistance needs you! All over National Socialist Germany, small groups of friends and family were trying to oppose a regime they realized was cruel, unjust and outright evil. In doing so, they risked losing everything, their freedom, their loved ones and their lives. Through the Darkest of Times follows such a group as they work towards helping those in need, undermining the Nazi's institutions and spreading the word in Europe and the world. Lead them through the bleak dystopia that was the 3rd Reich and learn how they lived and fought for survival. Hear their stories and never forget.
Through the Darkest of Times puts you in charge of a small resistance group in 1933 Berlin. Made up of ordinary men and women, Jews and Catholics, Communists and Patriots who can't bear the Nazi's atrocities any longer. The group's main goal is to survive and along the way, they will help those in need and spread information about the regime's bleak dealings. You will need to collect donations, gain supporters and sabotage the fascist regime's affairs whenever and wherever you can.
Through the Darkest of Times will be a HandyGames premium title for $7.99 / € 7,99 / £ 6,99. There will be no ads, micro transactions, loot boxes or other gambling mechanics. One price, one great game. The game will also be available for iOS devices soon.
About Through the Darkest of Times:
Through the Darkest of Times is a historical resistance strategy game. Its focus lies on conveying the grim atmosphere of the period and the very real struggles of average people living in the 3rd Reich. Historical accuracy means that a small group of resistance fighters will not change the outcome of the war, nor will they prevent all of the Nazi's atrocities, but they will certainly do everything in their power to save as many lives as they can and inhibit the fascist system as best they can.
Key Features
Experience 4 historically accurate chapters on your iOS or Android device

Fight for freedom, weaken the regime and lead your resistance group

Plan activities, find collaborators and don't get caught

Feel the weight of responsibility as you make difficult decisions and face dire consequences

Beautifully illustrated expressionistic scenes and events

Updated UI and performance optimization for the best possible mobile experience

HandyGames Publisher