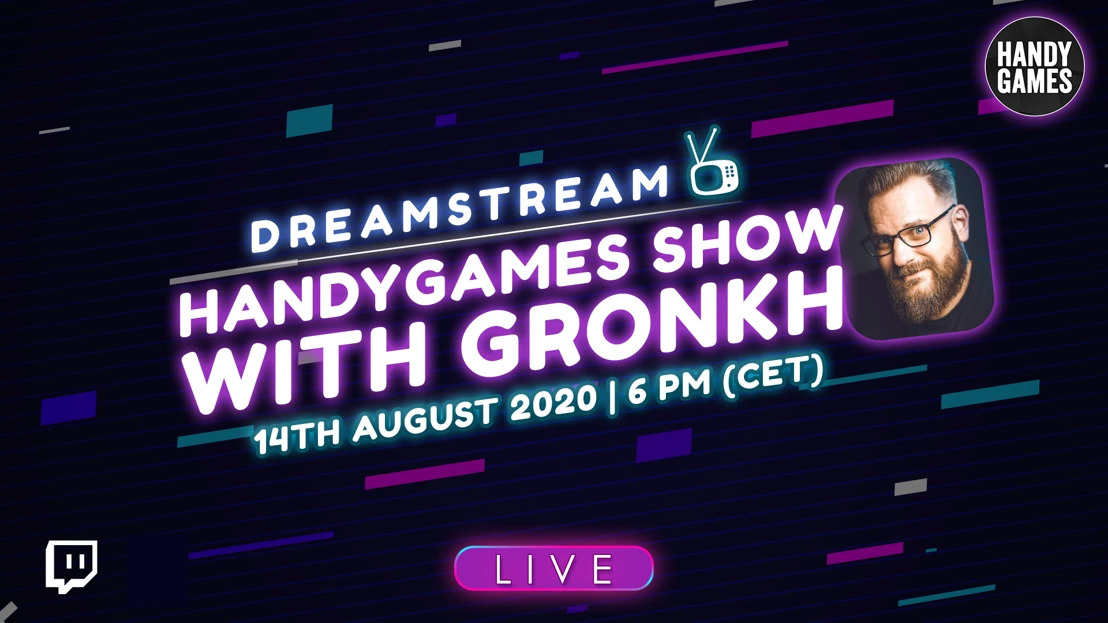 Let's Play Event - Indie Games from publisher HandyGames with Gronkh °LIVE!
Livestream with Germany's most famous Let's Player on August 14th, 2020 | 6 pm
Giebelstadt, Germany, 28th July, 2020: Every German Let's Player, Streamer and Gamer knows him: Germany's most famous let's player, Gronkh. We are thrilled to announce that on August 14th, there will be a unique HandyGames exclusive live showcase on Twitch, packed with a wide range of our indie titles and never seen before content. Watch, comment, play and be there, LIVE!

These games will be showcased:
Spit teeth and shout at other players with the best party music in Spitlings
Stack them, push them, put them in a pile! Solve puzzles with boxes in PileUp!
Nonviolent stealth game with a steady slingshot! El Hijo - A Wild West Tale
Cracking mysterious cases with a chicken detective duo? Yep! – In Chicken Police
Sing, hum, whistle and solve puzzles in the right tone with One Hand Clapping
Big boss of a miniature company – Become a factory tycoon in Little Big Workshop
Additionally, there will be four more games, of which we don't want to give away too much yet! Because Gronkh aka Erik Range himself, will comment on and enjoy exclusive content for the community and play our (as of yet) unpublished demos! And hopefully: have a lot of fun! All we can reveal is: It will be apocalyptic, divine and heads will roll... and float.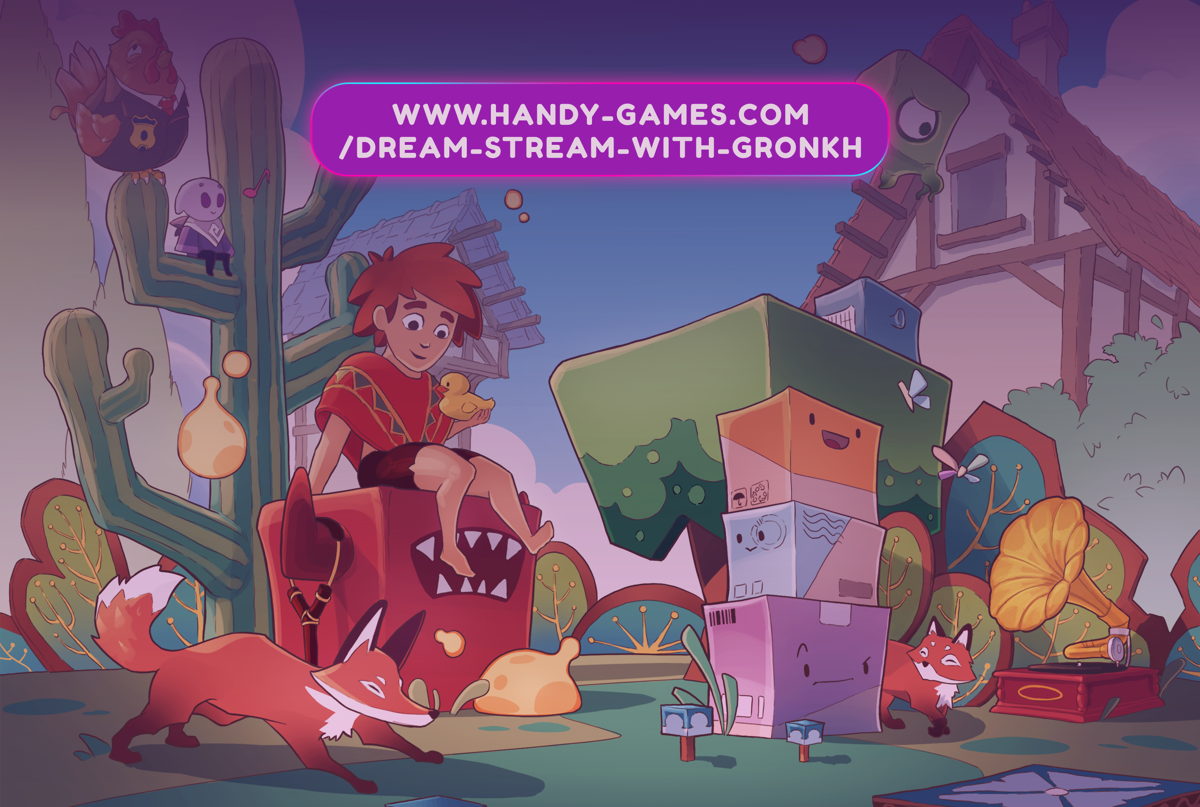 Live Let's Play Event, Indie Games Night, Gronkh vs. HandyGames, whatever you want to call it: Tune in! Join the (German) show on Gronkh's channel on Twitch! on August 14, 2020, at 6pm German time. Let's go!
Check out Gronkh live on Twitch!
​
​Press-Kits with artworks, trailer and all you need from all games here:
​https://media.handy-games.com/
​
​Switch to the official german Gronkh-Announcement here:
​https://handy-games.com/de/in-die-nacht-mit-gronkh/

HandyGames Publisher