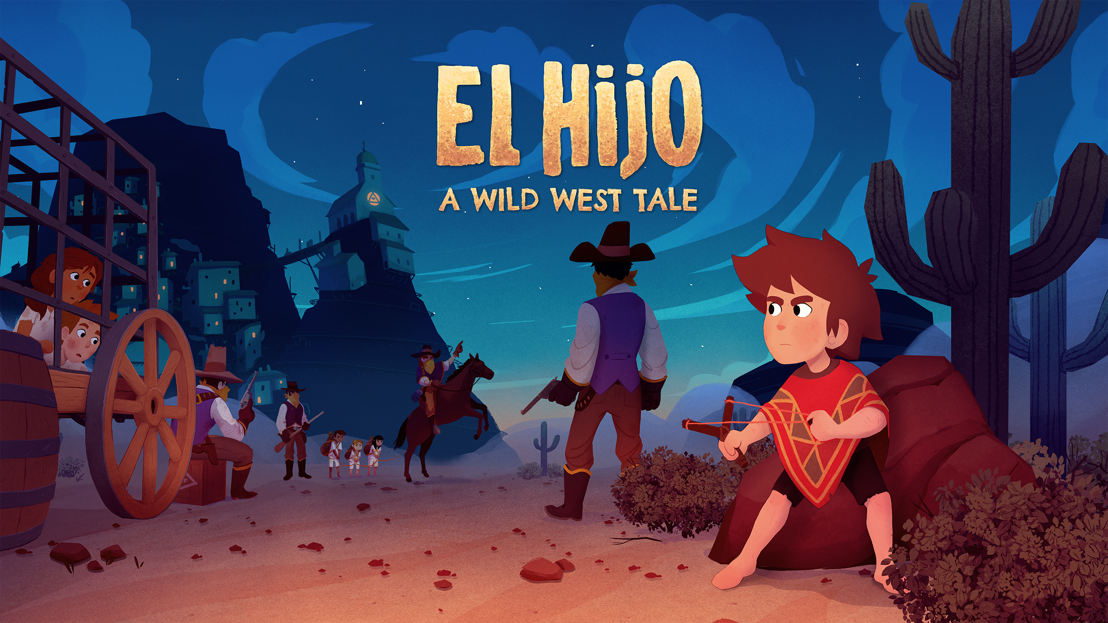 No Rest in the Wild West!
Our stealthy adventurer scores with an all-new title, gameplay, artwork, and features.
Berlin, Germany / Giebelstadt, Germany, June 15th, 2020: A lot has happened in the spaghetti-western world of our favorite kid pioneer! The gripping story of an adventurous child looking for his mother has deepened while staying true to its indie stealth game roots. Ever since our Best Indie Game win at the gamescom 2019, Honig Studios and HandyGames have been busy polishing, adding, upgrading, and redesigning core elements of the game. We've also updated our logo and added a new subtitle! El Hijo - A Wild West Tale will now feature 30 unique levels, several toys to distract and outsmart opponents, and a multitude of playfully tricky environmental puzzles. And who knows? You may even learn from whom you've inherited your sense of adventure...
Check out our gameplay teaser below!
El Hijo - A Wild West Tale will remain a non-violent stealth title, while focusing on exploration and strategy. Delve into a world full of monks, bandits and other desperadoes and make your way through deserts, monasteries, and boomtowns. There's no telling what will happen in this wild west tale!
Features:
Survive in the Wild West with the cleverness of a young hero

Explore dark monasteries, deserts and boomtowns in a spaghetti-western world

Merge with the shadows to hide from the lawless

Solve playfully tricky environmental puzzles

Use a playful arsenal of tactical toys to bypass and distract diverse desperadoes

Inspire other children to join you on the path to freedom

Enjoy the gripping storyline of a brave son searching for his mother
---
About El Hijo - A Wild West Tale
The journey begins when a farmer and her son are attacked by bandits who raze their farm to the ground. The mother decides to leave "El Hijo" at a secluded monastery in order to protect him. However, "El Hijo" decides that the monastic life is not for him and decides to escape. El Hijo - A Wild West Tale is a non-violent stealth game. Violence is instead exchanged with the mischievous, playfulness of a young child. Shadowplay is in the core of the game and "El Hijo" will often have to hide. Without needlessly adding new mechanics, the gameplay is extended naturally, as variations of existing mechanics are gradually introduced and then combined with each other to increase the challenge. These twists on familiar mechanics are often a product of the varied, increasingly dangerous environments that he must traverse to reach his ultimate goal: finding his mother.

HandyGames Publisher