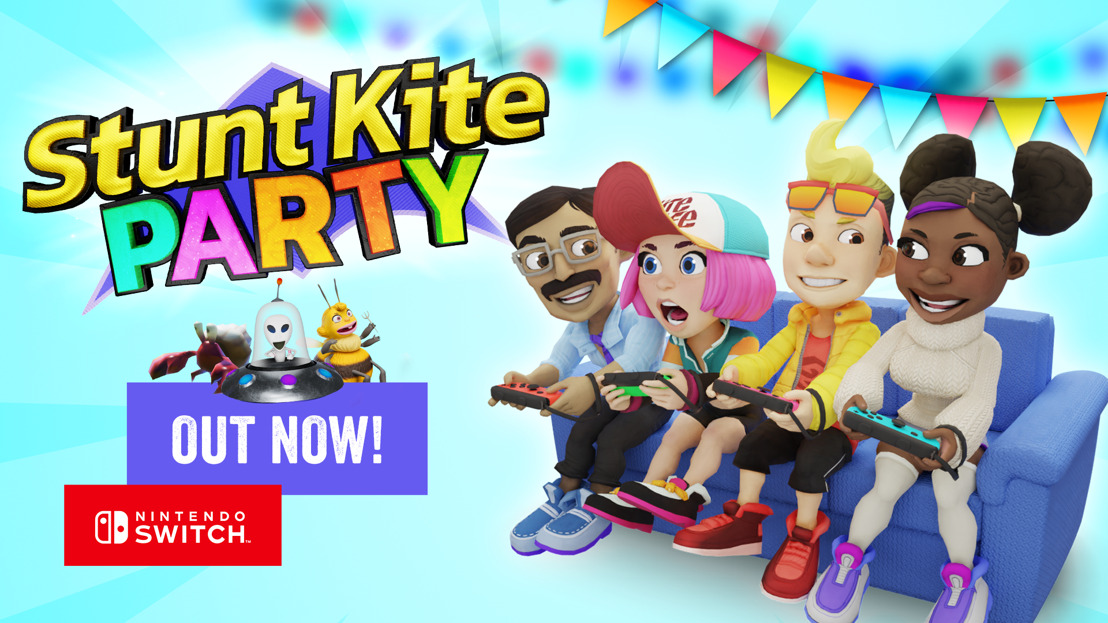 Ready for takeoff? Stunt Kite Party is out today!
The crazy up-to-4-player party game is now available on Nintendo Switch™.
Giebelstadt, Germany, February 8th 2019: Prepare your Nintendo Switch™ for a flying party experience! Stunt Kite Party takes you and up to 3 other players on a competitive adventure above the clouds. Compete in various challenging levels against your friends or AI-controlled Stunt Kite Pilots and master 10 nutty game modes. Or throw yourself into the story campaign and make sure the Kites can fly everywhere again.
​
​Watch the release trailer on YouTube:
---
Stunt Kite Party is developed and published by HandyGames. It's available on Nintendo Switch™ now for €9.99 / $9.99 / £8.99. Check it in the Nintendo eShop:
About Stunt Kite Party
​Stunt Kite Party is an easy to learn but hard to master party game for up to four players. In ten different game modes, players compete against each other. Game modes include controlling your kite while carrying a bomb and knocking your opponents out of the sky, avoiding being shot down by an alien space ship or stealing honeycombs from a bee. What mode you want to play? Up to you. Either you enter a predefined tournament, or you can create your own challenges for you and your friends. You have different characters to play as, different skins, a variety of kites to unlock and a story mode if you want to play alone.
FEATURES
Exciting story mode

10 challenging game modes

Compete in predefined or custom tournaments

Single and multiplayer matches with up to 4 players

4 idyllic levels to kite

Unlock additional characters, kites, and skins

Florian Emmerich PR Manager, HandyGames