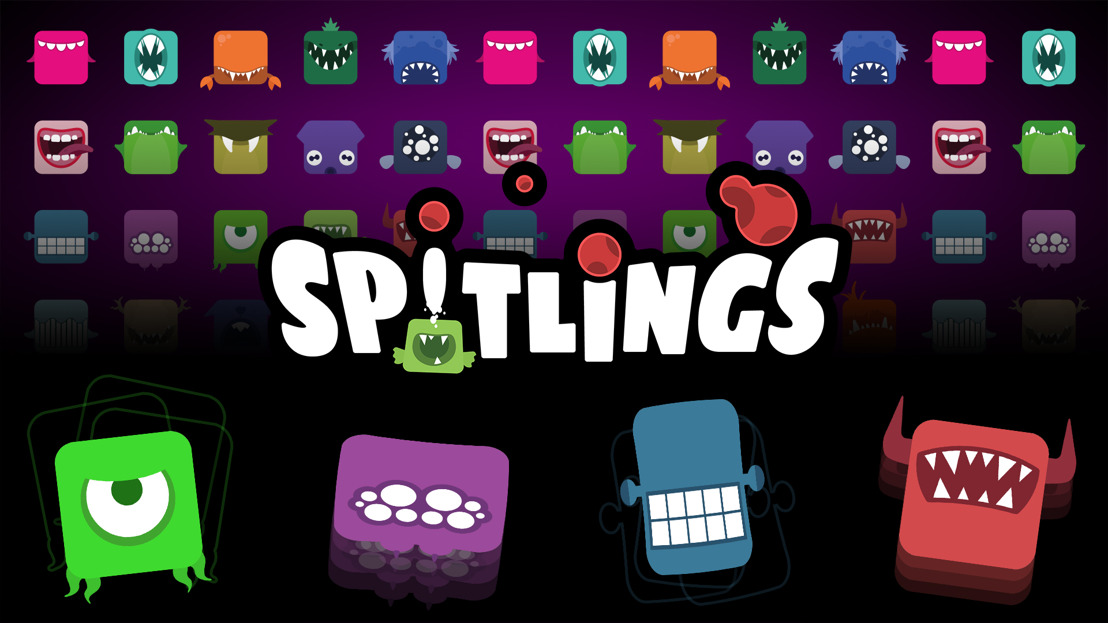 Spit, Spit - Pop!
HandyGames announces arcade multiplayer mayhem Spitlings for PC and all major consoles.
Cologne and Giebelstadt/Germany, April 3rd, 2019: You know what the problem with multiplayer games is, right? The other players! It's always THEIR FAULT if you lose! Together with Massive Miniteam, HandyGames is happy to announce the perfect game to blame your friends for their incapability: Spitlings! This action arcade chaos game for up to four players is a modern take on the hardcore classics. You're in control of a Spitling, a charming rectangular creature with teeth it can spit or use to jump! Makes no sense? Watch the trailer!
Download the presskit:
​http://media.handy-games.com/Spitlings/
​
​Spitlings offers a Story Mode as well as an Arcade Mode with over 100 Levels, each is a unique challenge and playable solo or with up to four players. You win together and you lose together because if one player fails on a level, everyone has to start all over. So you get the cozy feeling of playing with your friends and the outrage of versus multiplayer on top.
"We're extremely excited about this opportunity! For our first game, we couldn't have wished for a better publisher than HandyGames. They are nothing but supportive and have the experience to make sure that SPITLINGS reaches the audience it deserves. We got a true co-op partner in them!" Milan Pingel, Founder & Producer at Massive Miniteam
You can even create your own levels in a unique 4-player Co-Op editor and experience them together! An intuitive, simple editor that can be used without prior experience to make a working level within minutes. Level Editing is almost as fun as playing itself. Spitlings is currently in development for PC, Nintendo Switch™, the PlayStation® 4 computer entertainment system and the Xbox® One family of devices, including the Xbox One X. The release is scheduled for later this year.
---

​About Spitlings
​Spitlings is a cute but hardcore Arcade game that's made for playing locally with friends. Over hundred levels to start with and an easy-to-learn level editor will make sure, you never run out of challenges. Keep playing to unlock new music tracks, new characters to play with and new visual themes for certain levels. With the level editor, players can first build a level together and play it right afterwards. The multiplayer is cooperative to the last extend: If one player fails, everyone has to restart the level. Prepare for a lot of shouting.
Features
Classic hardcore gameplay meets modern design sensibility

Action packed, highly engaging, scream-at-your-friends multiplayer fun

If one fails, all restart: It's co-op with all the outrage of versus on top

Play a 100+ level Story Mode with cutscene animations

Beat the clock to unlock 30+ themes and characters

Edit game options and parameters to suit your playstyle in Arcade Mode

Play by your lonesome or with up to 4 friends in Co-Op multiplayer

Tap into your creativity with the local level editor which you can even use in a 4-player Co-Op experience.
About Massive Miniteam
​Founded in 2017, Massive Miniteam is an experienced group of game developers and designers who have worked on games that released on Steam, PS4 / PSVR, Xbox One, iOS, Android, Vive, Oculus Rift and Gear VR.
​Massive Miniteam resides in the Cologne Game Haus in ... you guess it: Cologne, Germany.