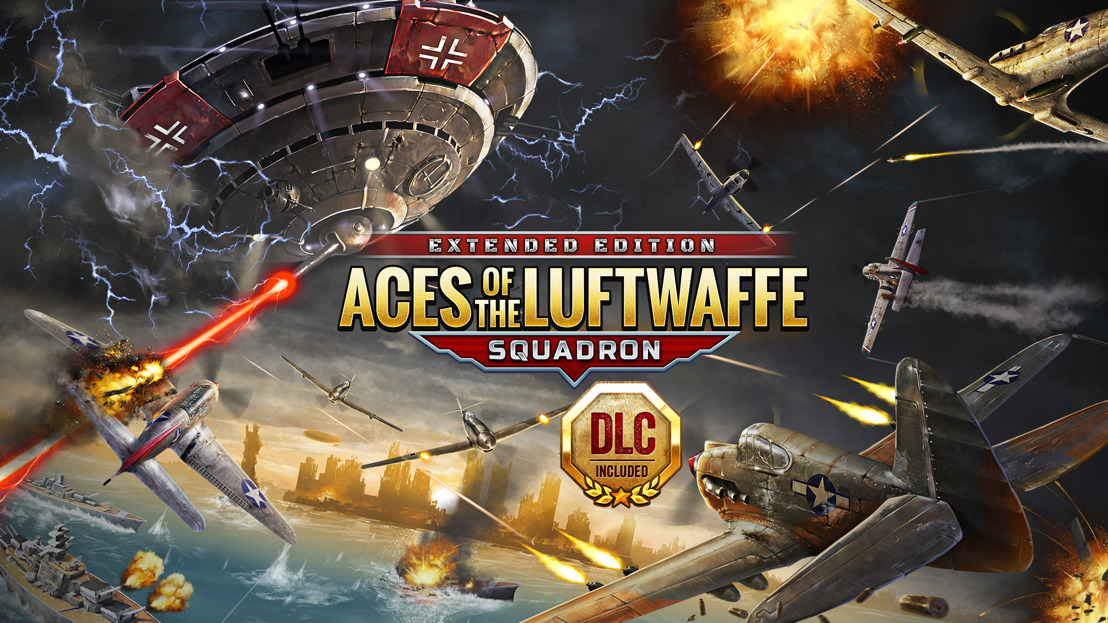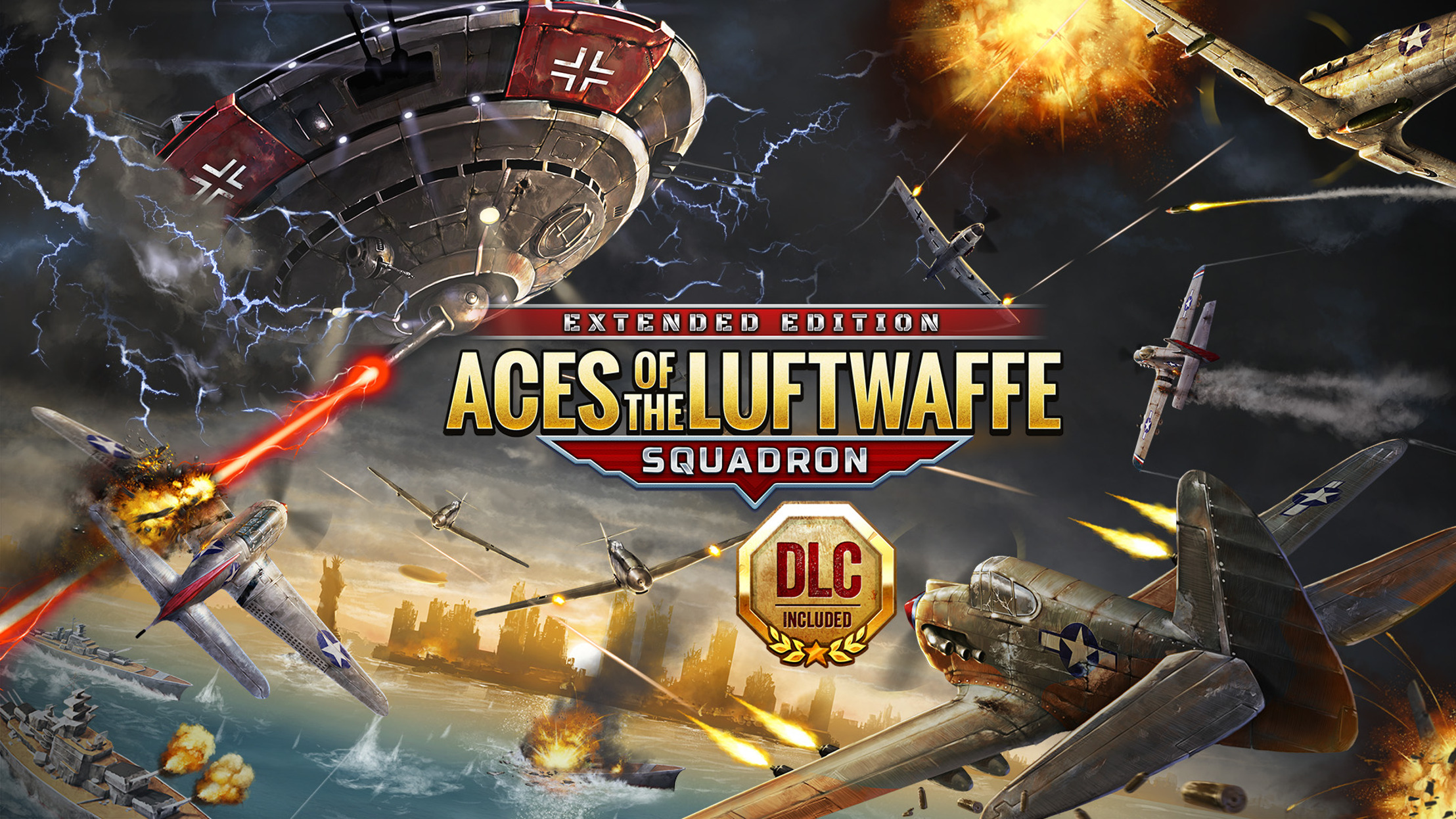 The Squadron is going mobile!
You can pre-register/pre-order for Aces of the Luftwaffe - Squadron on Android and iOS now
Giebelstadt, Germany, January 09, 2020: The thrilling alternate history World War II shoot 'em up Aces of the Luftwaffe - Squadron will be available for mobile devices on in early 2020. Publisher HandyGames has started the pre-order / pre-registration on iOS and Android.
Aces of the Luftwaffe - Squadron for mobile devices will already include the "Nebelgeschwader" DLC, which doubles the game content by adding a second full length campaign. This action-packed thrill ride with a strong narrative and fully voiced cutscenes will pilot you through 50 levels of single player campaign greatness!
Experience both sides of the story! The Allies campaign puts you in the cockpit of the squad leader where you and your wingmen stand against a German invasion of the US-Homeland. The campaign consists of 25 levels, ​ and in each you'll face six spectacular boss encounters and shoot down thousands of German airplanes, while experiencing the captivating storyline.
Switch factions in the Axis campaign, making you part of the German elite squadron "Nebelgeschwader", where you will bring doom to the American Forces. However, you'll soon find out that you are only being used for cruel intentions - a fact you can't stand as honorable pilots! The add-on doubles the content of the base game - another 25 levels, new airplanes & skills to unlock, a unique storyline and six astounding boss fights are waiting for you.
---
Pre - Register on Google: https://play.google.com/store/apps/details?id=com.hg.aotls
​Pre - Order on iOS: https://apps.apple.com/app/Aces-of-the-Luftwaffe-Squadron/id1481181827?ls=1
---
About Aces of the Luftwaffe - Squadron
​AOTL-S is an action-packed SHMUP with a narrative brought to life by talented voice actors. Experience a total of 50 levels, defeat waves of enemies, take on 12 epic bosses and upgrade each of the unique characters in your squadron via personal skill trees.
Action packed shoot 'em up with explosive special effects

Captivating storyline with fully voiced characters

50 levels and plenty of challenging side missions

12 spectacular boss fights

Unique AI that will follow your orders

Companions with personality: 3 supporters with unique characteristics

Skill trees with individual abilities for each wingman

Challenging achievement system

Epic, cinematic orchestral soundtrack

HandyGames Publisher