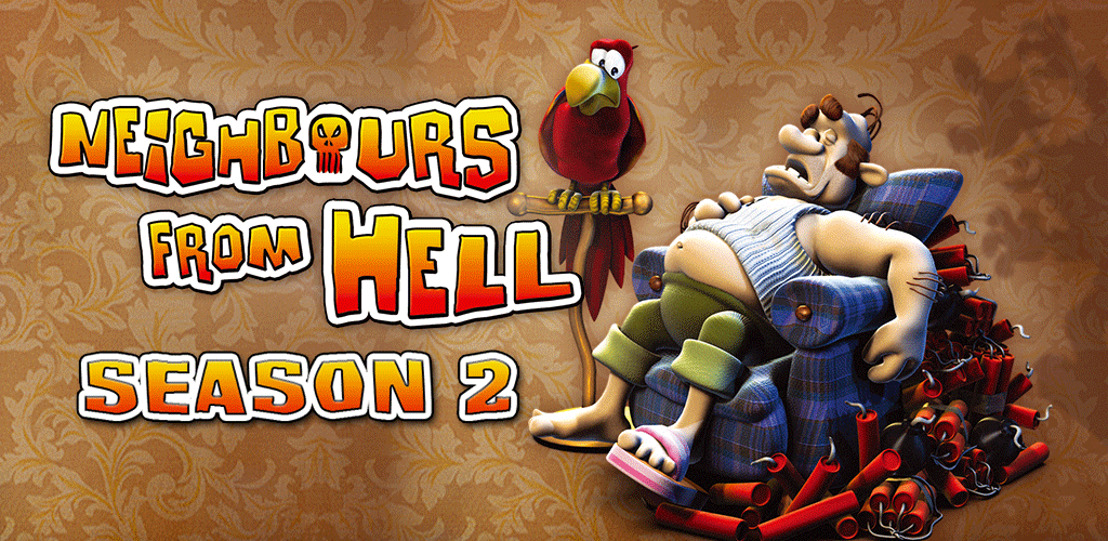 Time to upgrade your Neighbourhood: Neighbours from Hell has a premium version now
New Android version available now - all ads are gone, no more in-app purchases
Giebelstadt, Germany, April 11th 2019: Neighbours, eh? Sometimes they can be nice. They invite you to a barbecue, the call you, if someone strange is around your house, if you parked your car in the wrong place or if your cat did its business in their garden. But let's be honest: Most of them are right out of Hell! They're loud and annoying, they're freaking the hell out of you – and now it's payback time!
In Neighbours from Hell your most-loved human beings from across the picket fence are becoming the unwitting star of a brand-new TV Show. While the cameras are watching, you sneak into their homes to create a perfect mess and total chaos. Catch them in various nasty but harmless little traps to get a show aired, that everybody will remember.
Neighbours from Hell Season 1 and 2 are now available on Android-devices as a premium app for 3,99 $ / 3,99 € / 3,59 £. This is part of HandyGames' ongoing strategy to focus on premium-apps.

Florian Emmerich PR Manager, HandyGames