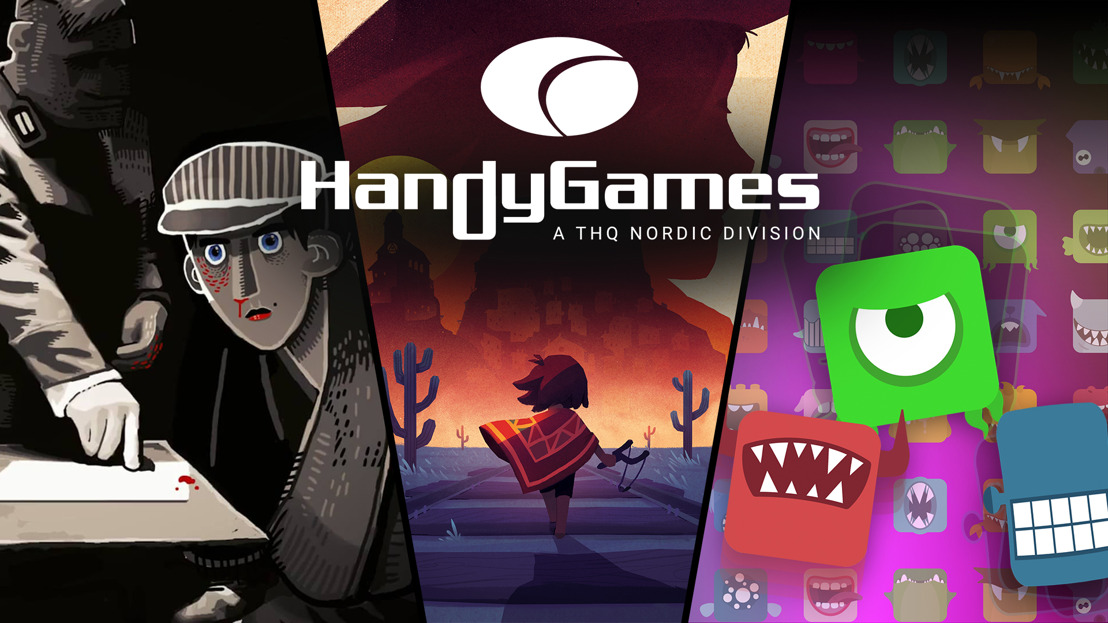 Triple-I Games "Made in Germany"
HandyGames öffnet seine Schatztruhen für Indie-Entwickler
Giebelstadt, Deutschland 18. November 2019: "Wir beglückwünschen die Deutsche Games-Branche zum Fakt, dass der Haushaltausschuss des Bundes die Games-Förderung von jährlich 50 Millionen Euro bis ins Jahr 2023 festgeschrieben hat.", so das Management des deutschen Publishers.
Um das Potential der lang ersehnten Förderung in vollem Umfang ausnutzen zu können, braucht es jedoch einen finanzstarken Publishing-Partner, den sich viele Indie-Entwickler wünschen, um auch aufwendige und komplexe Konzepte ins Leben rufen zu können.
Aus diesem Grund plant der deutsche Indie-Publisher HandyGames ebenfalls die nächsten drei Jahre einen hohen einstelligen Millionenbetrag in deutsche Titel zu investieren. Somit unterstützt HandyGames die Gründung neuer Start-Ups oder sichert Arbeitsplätze bei bereits bestehenden nationalen Studios.
"Voraussetzungen für die Zusammenarbeit sind ein starkes Team und ein atemberaubendes Produkt, das neben unserem Publishing-Team auch Gamer rund um den Globus in den Bann ziehen kann. Dass die Entwicklung des nächsten großen Indie-Hits siebenstellige Produktionskosten haben kann, ist uns bewusst.", so Markus Kassulke, CEO von HandyGames. "Daher das eindeutige Signal: HandyGames ist dazu bereit, den von der Förderung geforderten Eigenanteil zu tragen."
Eine packende Story und Atmosphäre, innovatives Gameplay und ein einzigartiger Grafikstil können dabei Schlüssel zum Erfolg sein. Bereits heute unterstützt HandyGames die hochmotivierten, deutschen Teams von Paintbucket Games (Berlin), Honig Studios (Berlin) und Massive Miniteam (Köln) bei der Entwicklung ihrer aktuellen Titel. Through the Darkest of Times, El Hijo und Spitlings werden 2020 die Gamer weltweit davon überzeugen, dass Games "Made in Germany" am internationalen Markt für Aufsehen sorgen können.
Christopher Kassulke, CEO HandyGames, lädt die Szene ein: "Lasst uns auf diesen Erfolg der Branche und den Next-Level des Standort Deutschlands bei der Verleihung des Deutschen Entwicklerpreises 2019 in Köln anstoßen!"