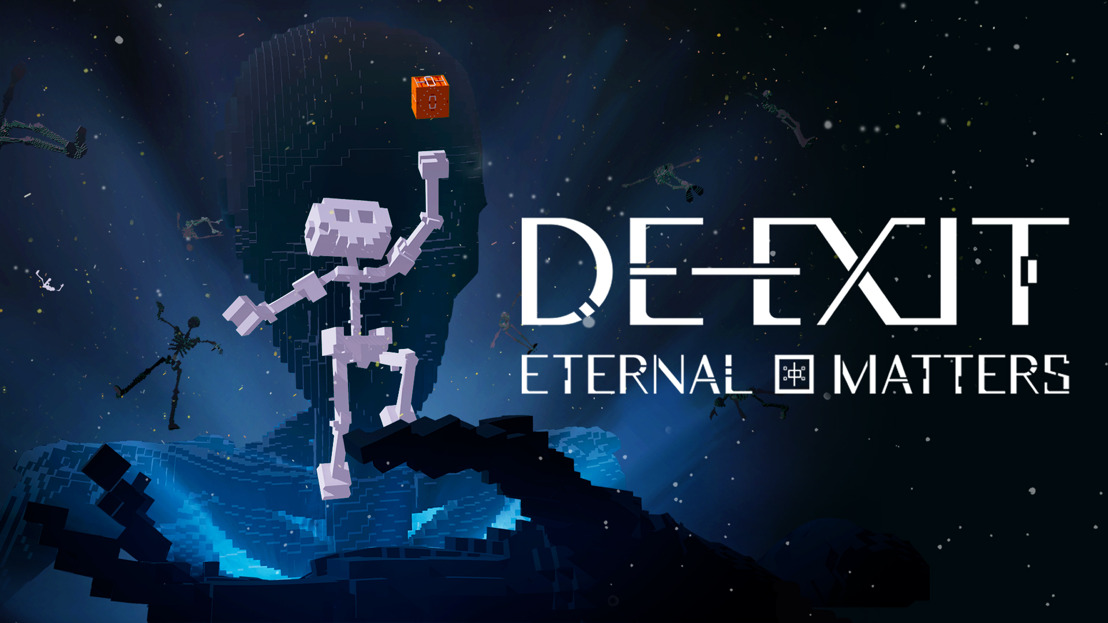 You are dead - what's up next?
Death is no longer the end in De-Exit – Eternal Matters. Publisher HandyGames announces an epic, cinematic voxel adventure!
Sabadel, Spain/Giebelstadt, Germany, 23rd September 2021
​After dying and waking once again in a new, surreal world you are confronted with a series of events that will put your whole new existence at risk. The plane of memories was supposed to be a safe haven, almost paradise.
But something is not right. This world is starting to collapse. And you are the hero to save it – neither a super-soldier nor a legendary warrior you just need to survive to succeed. Stealthily, avoiding conflict and solving puzzles.
Survive and save the world from total annihilation in this Voxel Cinematographic Experience, where a highly produced cinematic experience meets the minimalistic voxel graphics.
You are dead. But that was never meant to be the end.
Features:
A relaxing journey with unexpected encounters

Voxel art style

Epic cinematics

Easily accessible gameplay

Stealthy puzzles

Jump and run passages

Personal reflection around the afterlife and the memories
About SandBloom Studio:
​SandBloom Studio is a small game developer team from Sabadell, just north of Barcelona, Spain. Consisting of only six people they had to adapt to all roles and work needed in game design. After 4 years of working intensely, they are taking their place in the game industry and want to leave a mark.
​De-Exit will be that mark, for sure. SandBloom Studio creates games that combine entertainment with a message that accompanies the player for years to come. The Spaniards want to create fun games that bring something more to the table.

Download our presskit here:
https://media.handy-games.com/De-Exit/

HandyGames Publisher